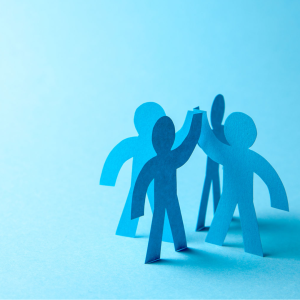 The Council of the Alberta College of Medical Diagnostic and Therapeutic Technologists (the College) is pleased to announce that it will grant $60,000 in one-time funding towards the launch of two new Alberta associations.
The Alberta Medical Radiation Technologist (MRT) Association and the Alberta Society of Electroneurophysiology Technologists (ENPs) plan to support their members through advocacy of the profession, continuing education, and associated services.
The College believes in the vital role of associations. Through this funding, the College hopes to assist these new associations towards a sustainable non-profit structure and future success.
Associations arising from Bill 46
The development of new associations is another result of Bill 46's impact on Alberta's health regulators. Association-oriented activities, such as the College's Branches, had to be discontinued. Branches provided professional networking and learning opportunities. Their activities were ended in 2021.
Bill 46 anticipated this effect and allowed for a one-time transfer of funds between the College and associations that would assume this role.
The College will continue to develop and share regulatory-oriented education on various platforms, such as its learning modules and Regulatory Education Symposium, along with its other regulatory responsibilities.
Council deliberations
The Council received funding requests from both associations and carefully considered them.
The historical roots of the College are based on MRT and ENP associations running for many years before the Health Professions Act. These groups were the voice of their professions, and without their dedicated advocacy at that time, the College might not exist. The Council felt that its funding should honor this legacy by supporting at least the first few years of initial operations.
Each association will receive $30,000 from college reserves.
Future outlook
College members have learned a lot about these developing associations over recent months. The College provided a platform for a CAMRT-AB vote during a Symposium and shared information at Branch meetings and newsletters.
The MRT group is pursuing a Canadian Association of Medical Radiation Technologists (CAMRT-AB) model.
The Alberta Society of Electroneurophysiology Technologists is working with the Canadian Association of Electroneurophysiology Technologists (CAET) and will host the CAET Annual Conference and Annual General Meeting in June 2023.
The College wishes the new associations all the best and looks forward to our future endeavours.
Association membership will be voluntary, not mandatory, for Alberta's MRTs and ENPs.
Council Supports Alberta Associations for MRTs and ENPs