2018/2019 Continuing Competence Program Audit
The Competence Committee has completed the 2018/2019 Continuing Competence audit. This year, 8% of the members in the general register were selected for the random audit. Email notification was sent out to these members at the email address they had provided the College during the week of June 4th.
One of the duties of the Competence Committee is to ensure members are compliant with the Continuing Competence Program. Being compliant means that a member must submit a reflective practice review consisting of a self-assessment, a learning plan, and learning activities via the MyCCP platform. Click here to read the Legislative Rationale and CCP FAQs.
Audited members allow the College to access their confidential CCP submissions by pressing a 'submit' button. The Director of Education and Competence worked directly with each audited member to provide them feedback and guidance in line with the Committee's policy to optimize their success on this audit through September.
2018/2019 CCP Audit Information
This year, 197 regulated members (out of a total of 2,463 active members) were randomly audited and the Competence Committee diligently reviewed each submission on October 10 and 11.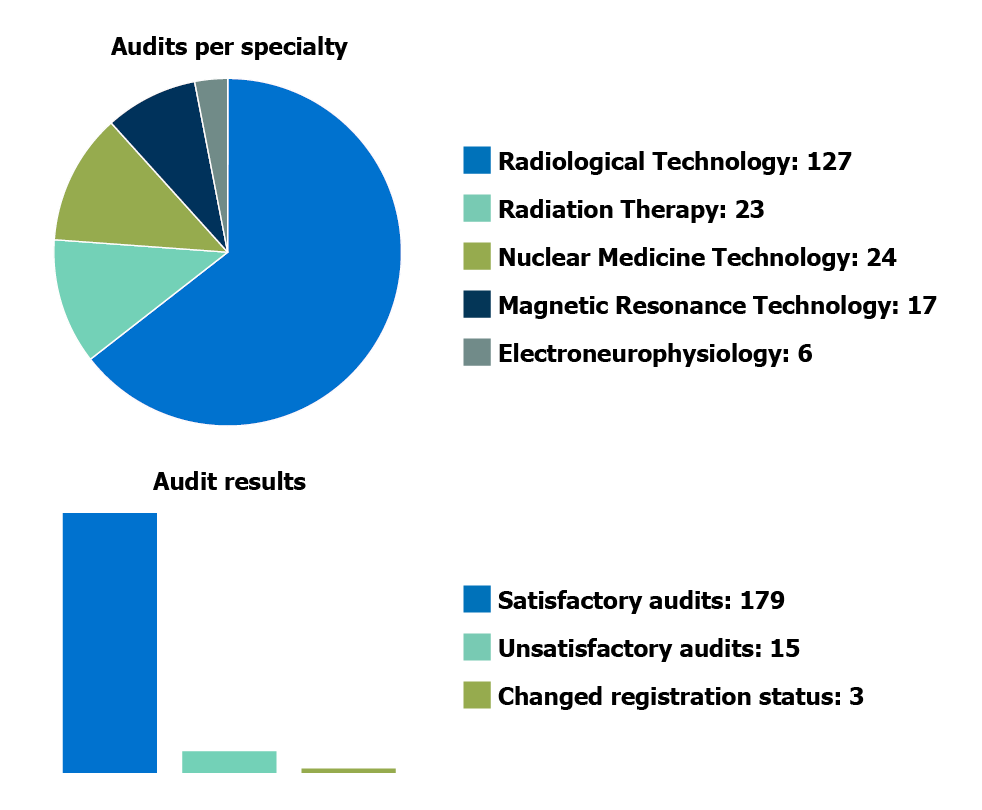 The Competence Committee also conducted a scheduled 5-year review of the Continuing Competence Program on October 9. They received presentations on the continuing competence programs and approach from the College of Medical Radiation Technologists of Ontario and the Alberta College of Combined Laboratory and X-Ray Technologists. Stay tuned for a fuller update on the review in the near future.
---
---