Chair Steve DeColle, MRT(MR), and Vice Chair Michael Piva, MRT(T), have been re-appointed for a second term to the Council of the Alberta College of Medical Diagnostic and Therapeutic Technologists (the College).
Their terms will end June 30, 2026. They were initially appointed in November 2022.
Due to Council members' term overlap, the next call for nominations is expected in fall 2024.
About the Council
The College's Council is comprised of six registrants appointed by Council and six public members appointed by the Alberta government.
Registrant Council members are selected based on specific attributes and competencies. The Nominations Committee ensures applicants meet the requirements of the Health Professions Act (HPA), College Bylaws and Council Policy and makes recommendations on appointments for vacant positions.
Council members also sit on various subcommittees, including the Finance and Audit Workgroup, the Governance Workgroup, and the Nominations Committee.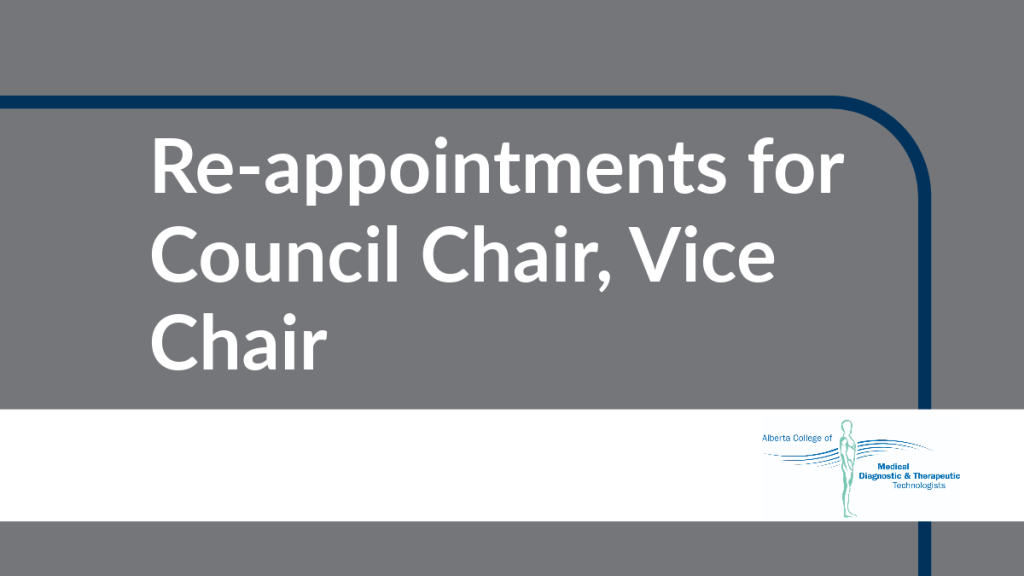 Re-appointments for Council Chair, Vice Chair