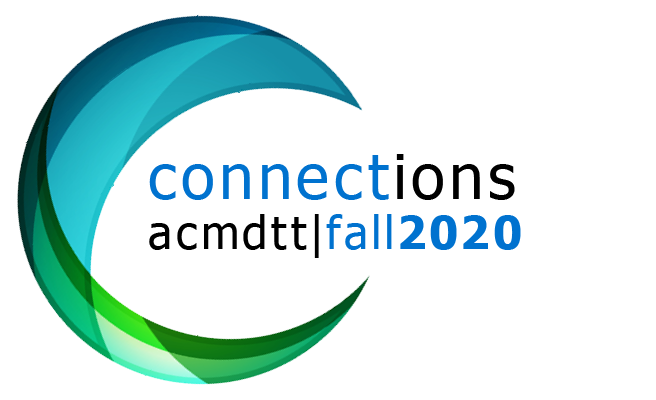 College Update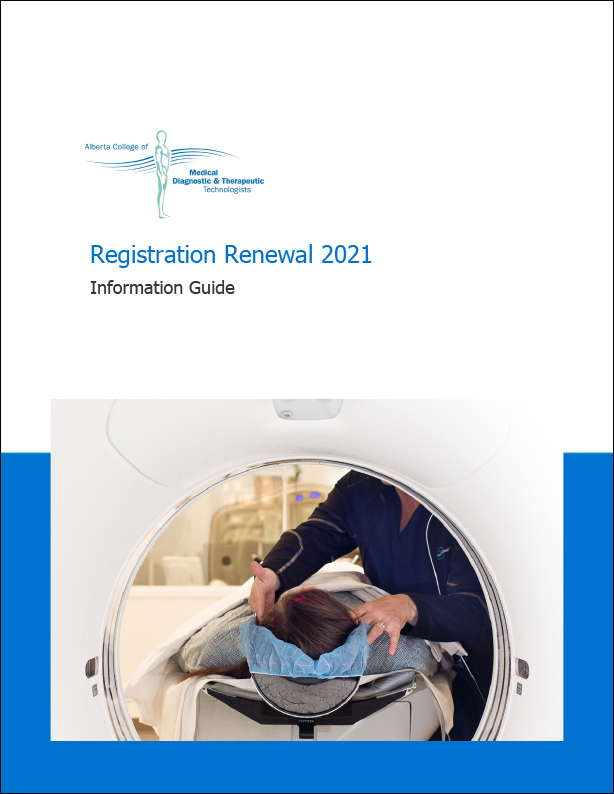 Annual Registration Renewal
Registration renewal for 2021 opened on October 1. General and associate members' current registration will expire on December 31, 2020, and they need to log in to the online member portal, My Profile, to complete their renewal by November 30, 2020.
So far, approximately 13% of our members have already completed their renewal. We encourage all members who have not yet renewed to read the information on the Annual Renewal page and consult the Registration Renewal 2021 Information Guide as needed to make the process as smooth as possible. If you have any questions about renewal, please feel welcome to contact us by email at registration@acmdtt.com or by phone at 780.487.6130 or 1.800.282.2165.
Member Portal Update
As our members renew their registration using the new renewal system, the College is continuing to roll out further upgrades to the online member portal. We are pleased to announce that Alberta graduates and Canadian transfer applicants are now able to apply for general registration online, which significantly streamlines the process and improves the application experience for future technologists. Online applications for temporary registration, general registration for internationally educated technologists and student membership will soon be available as well.
We are pleased to provide these much-needed upgrades to our members and applicants while strengthening our capacity for performing regulatory functions.
Legislation Changes
On July 6, 2020, the Government of Alberta announced upcoming changes to the Health Professions Act through the Bill 30 Health Statutes Amendment Act. Bill 30 requires all health professional regulatory colleges in Alberta to increase public member representation on their councils, hearing tribunals and complaint review committees from the current 25 percent to 50 percent of the total members. The Bill passed into law on July 29, 2020. It will take effect April 1, 2021.
At this time, the government is working to design and deliver a transparent, non-political, competency-based process for colleges. We are preparing for changes in governance design and updating our bylaws and related procedures.
Volunteer Appreciation
The ACMDTT has decided to discontinue the Awards Program as of January 2021 and turn our attention to the many members of the College who volunteer their time and talent to serve the ACMDTT on statutory and non-statutory committees, as investigators, and in many other regulatory functions. More information about a Volunteer Appreciation Event will be available in 2021.
COVID-19 Update
This year has been challenging for everyone due to the COVID-19 pandemic, but we have done our best to adapt to circumstances as they have changed. Our staff continue to work remotely where possible and we have limited the number of people allowed in the office at one time. All of our meetings are held virtually, including those involving members like the upcoming annual membership meeting and branch education events.
While we are unable to anticipate what next year might look like, we have made the difficult decision to cancel next year's conference based on current circumstances out of an abundance of caution. We encourage members to consult the Learning Resources page for ideas on how to get enough Continuing Competence Program (CCP) hours for the 2020-21 cycle.
We know that this has been a very difficult year for many of our members, and we appreciate the understanding and patience they have demonstrated in adapting to the changes we have made. Thank you for helping us uphold our mandate of protecting the public by continuing to provide excellent care to Albertans during these uncertain times.
2019-20 Continuing Competence Program Audit
Every year, the College conducts the Continuing Competence Program (CCP) Audit to ensure regulated members are complying with the program. The COVID-19 pandemic has posed many challenges for MRTs and ENPs this year, and the College made adjustments to both the CCP requirements and the way the CCP Audit was conducted for the 2019-20 cycle to address these challenges. 
In recognition of the time regulated members spent learning and adapting to new information and developing skills and competencies through experience and practical application during the pandemic, the College made the following two changes to the requirements for the 2019-20 cycle:
Members were required to complete two hours of learning for every month they held general registration during the 2019-20 cycle, up to a maximum of 12 required hours. 
Members who were selected for the annual CCP Audit could choose to defer their audit to the next year.
We also adapted the CCP Audit process to work within current circumstances while still meeting legislated requirements. The Competence Committee, made up of MRTs and ENPs across the province, meets every year to diligently review members' submissions. This year, due to the many challenges arising from COVID-19, the Competence Committee met entirely virtually via Zoom. This unique experience allowed the Committee to break out into small groups for the reviews and continue to have discussions regarding submissions with other committee members.  
Another change brought about by the COVID-19 pandemic was a temporary reduction in the number of members randomly selected to be audited for this cycle. The Competence Committee was able to review submissions from the 45 audited members over the span of one evening. The College thanks the volunteers of the Competence Committee for ensuring the same robust regulatory process online.
For the 2020-21 CCP cycle, please note that the number of required hours of learning has returned to 24.
Please see below for more information about this year's audit and feel welcome to contact our Director of Education and Competence, Alefiyah Gulamhusein, at agulamhusein@acmdtt.com or 780.487.6130 if you have any questions about the CCP.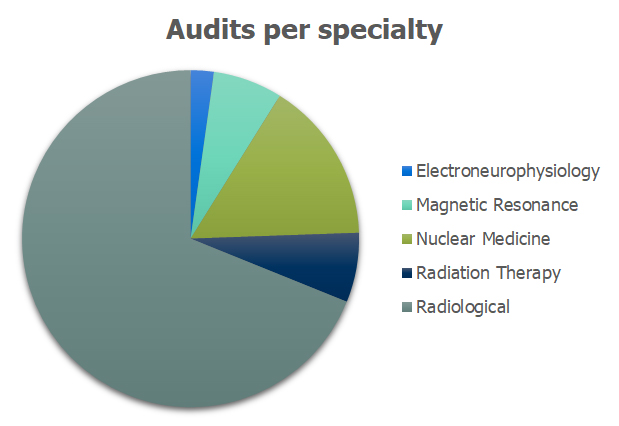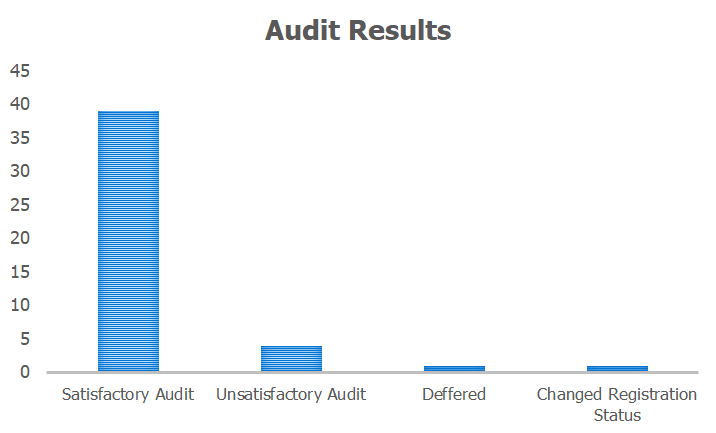 2020 ACMDTT Membership Meeting and Education Event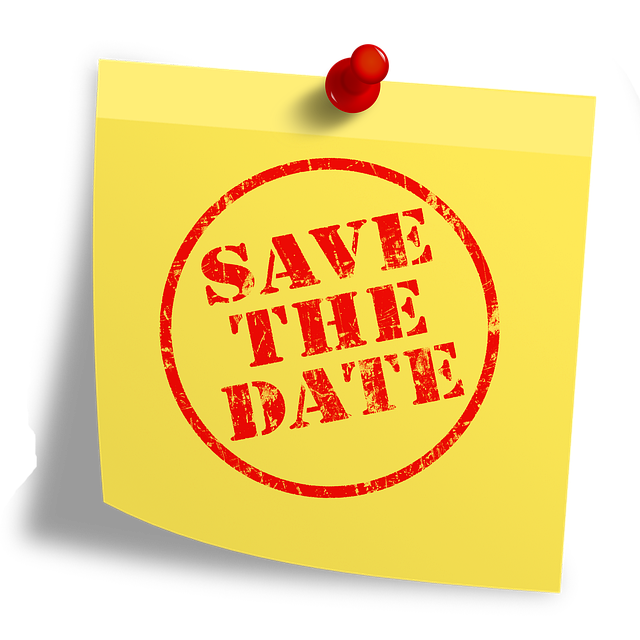 Save the date! Our annual membership meeting is taking place on Saturday, November 21, 2020. This entirely virtual event will also feature two great education sessions: a SAIT certified workshop on communication skills and a presentation on privacy and professionalism. Members who attend the entire event are eligible to claim three hours of learning activities for their CCP, and Sonography Canada has approved the event for 3 CPD points. Please check your email next week for an invitation to register for this event!
Education Sessions
Communicate with a dash of clarity, control, connection & cake!
Presented by Jennie Gilbert from SAIT
"The single biggest problem in communication is the illusion that it has taken place."
— George Bernard Shaw
Join Jennie Gilbert for an interactive session on how to ensure that your communication is effective and productive. Make sure your message gets across with clarity. Know how to own the conversation when you need to, and hear the conversation the way it was intended. Packed with strategies and techniques to help build connection and deliver professionally and/or personally in every situation. The cake? Well that could be the easiest part of it all, join Jennie and find out why!
Members who participate in this session will receive a certificate of completion from SAIT.
Privacy and Professionalism
Presented by Gordon Stewart, Senior Director, Integrated Clinical Services, Covenant Health
Join Gordon Stewart for an education session that will:
Review privacy legislation in Alberta
Present case studies of publicized privacy breaches
Highlight the requirements regarding patient confidentiality as part of professional standards
Schedule
| | |
| --- | --- |
| 9-10 am | "Communicate with a dash of clarity, control, connection & cake!" presented by Jennie Gilbert from SAIT |
| 10-10:15 am | Break |
| 10:15-11:15 am | Membership Meeting |
| 11:15-11:30 am | Break |
| 11:30-12:30 pm | "Privacy and Professionalism" presented by Gordon Stewart, Senior Director, Integrated Clinical Services, Covenant Health |
Cultural Diversity and the Importance of Communication, Cultural Competence, and Uncertainty in Radiography
By Minh Chau, BMRS(MedImaging) (Hons), GradCertMRS, GradCertClinEd
LADiBUG – A Communication Tool for Diagnostic Imaging
By Colleen McHugh, MRT(R), ACR, Katie Bevans, MRT(R), and Suzanne Paradis, BMRSc, CRGS, RDMS
An Insight into the Potential Challenges and Solutions to Scanning Patients Suffering from Mental Illnesses
By Tessa Roy, CRGS, CRCS, RDMS, RDCS
Behind the Desk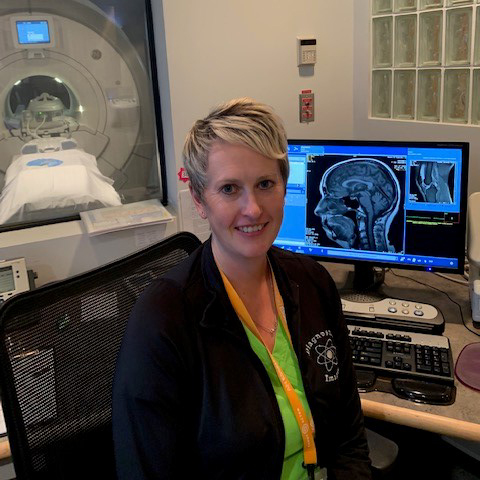 In this edition of Behind the Desk, we would like to introduce to you Alana L., who works at the Queen Elizabeth Hospital in Grande Prairie as an MRI Lead in Diagnostic Imaging.
How did you decide MRI as career path for you?
During my radiography training, I had a mentor in MRI scanning who encouraged me to consider MRI as a modality in the future. At the time, MRI was a new emerging technology and it looked really exciting.
What made you decide to work in Northern Alberta?
A permanent full time position was available. I had never been to Alberta, let alone Northern Alberta, and the opportunity to work here appealed to me.
What does your best working day look like?
My best work day is when I am able to provide a quality healthcare experience for my patient. Being able to make clinical decisions and provide a scan that is beneficial to the patient is rewarding.
What other professions do you interact with on a daily basis?
I work with a multi-disciplinary team of technologists, physicians, radiologists and clerical support. Clinically, in order for the patient to have a positive MRI experience, it is important to have good, relevant clinical history. With that, I am able to perform scans that will allow the radiologist to make an accurate diagnosis. Safety is an integral part of my daily job and it is important that the clinicians describe the patient's surgical history in detail.
Do you think that artificial intelligence (AI) will impact your profession and/or daily work life positively and or negatively?
AI is an emerging process in MRI scanning. I can see its benefits in creating algorithms for protocol choices, clinical decisions, and sequence allocation. Perhaps it will make my job easier and more streamlined.
If you were creating a job ad for your profession in Northern Alberta, what would look like?
If you are considering a position in the north, specifically in MRI, you need to be able to multi-task well, make good clinical decisions, and be able to work independently. We offer a diverse scanning opportunity, and work closely with our clinicians and radiologists. Our environment is supportive and will provide you the opportunity to grow.
Hybrid technologists are currently employed in numerous roles in DI; for example, a mammographer that is qualified to perform breast ultrasound. Do you think there is a role for a hybrid technologist in MRI?
Perhaps one of the hybrid roles would be radiation therapy or nuclear medicine — new PET/MRI scanners are emerging and perhaps might move us towards a dual trained technologist. In the future, an interventional/MRI technologist might be emerging if healthcare leans towards performing more intervention inside a suite.
The College regulates five specialties, soon to be six. This section of the newsletter is written by a fellow healthcare professional and is meant to be an informative, non-discriminatory, open-minded forum to discuss and relay subjects, concerns and new ideas that have impact on MRT and ENP workplaces. If you have any suggestions or wish to share something with fellow members in a future issue, please contact the College at info@acmdtt.com.
Perspectives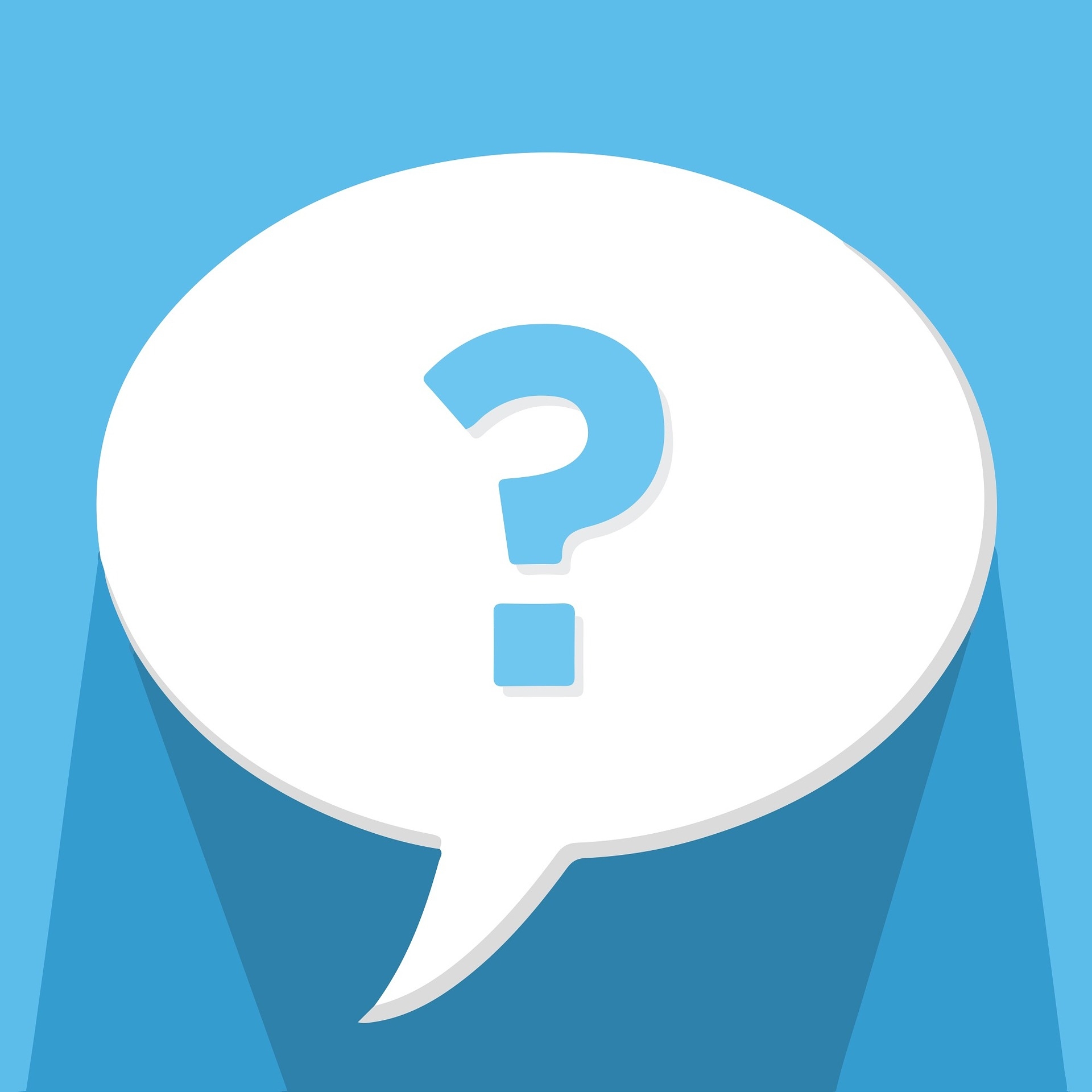 Robin is a radiological technologist who is authorized to administer medication through additional and enhanced practice authorization.
What does Robin need to do during the annual registration renewal period (October 1 to November 30)?
Robin has to renew their practice permit, as well as their additional and enhanced practice authorization. The College has moved additional and enhanced practice authorization applications and renewals online. Robin will have to provide the following information about their supervisor to renew their authorization:
Name
Position
Phone number
Email address
Once the registration renewal is submitted, the supervisor will be sent an email requesting them to review the authorization. Robin's renewal will not be complete until their supervisor has confirmed the authorization.
Robin should:
Ensure they have the correct supervisor email address
Follow up with their supervisor if necessary (the link expires after one week)
What if Robin does not renew part or all of their practice permit?
If Robin does not complete their registration renewal, they will not be able to practice as a radiological technologist as of January 1, 2021. Their permit will be administratively suspended and they must contact the College to complete their registration as of this date.
If Robin renews their registration but selects 'No' to renewing their medication administration enhanced authorization, the authorization will expire on December 31, 2020, and they will not be able to prepare and/or administer medication after this date.
What Standards of Practice apply to this scenario?
Standard 2.1 Legislation, Standards and Ethics
a. Assume personal responsibility for the quality and competence of the member's practice
c. Perform restricted activities only as authorized by the College
Standard 2.3 Restricted Activities/Enhanced Practice
a. Perform only those restricted activities for which they have the required competence and current authorization
ACMDTT Code of Ethics (2015)
Principle 3 – Responsibility to oneself
b. Accountability – A regulated member takes responsibility and is accountable for their professional activities.
Pursuant of s. 1(1)(pp)(i)(ii) of the HPA, displaying a lack of knowledge of or lack of skill or judgement in the provision of professional services and the contravention of the code of ethics or standards of practice are considered unprofessional conduct.
Dr. Peter B. R. Allen Lifetime Achievement in Health Award
The new Dr. Peter B. R. Allen Lifetime Achievement in Health Award recognizes the contributions Albertans have made to improve the health-care system and patient outcomes. Nominations close November 9, 2020.
A Conversation with Sharon McDonnell-Carline
We recently interviewed Sharon McDonnell-Carline, RET, REPT, CNIM, Senior Technologist in the Neurophysiology Department at the University of Alberta Hospital. Watch a short video on her advice to new technologists and benefits of self-regulation below or watch the full interview on YouTube.
---