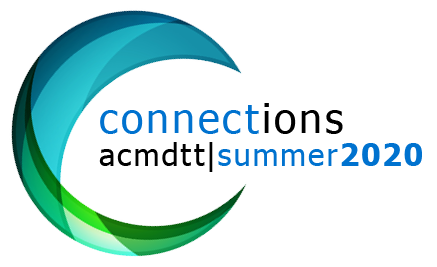 College Update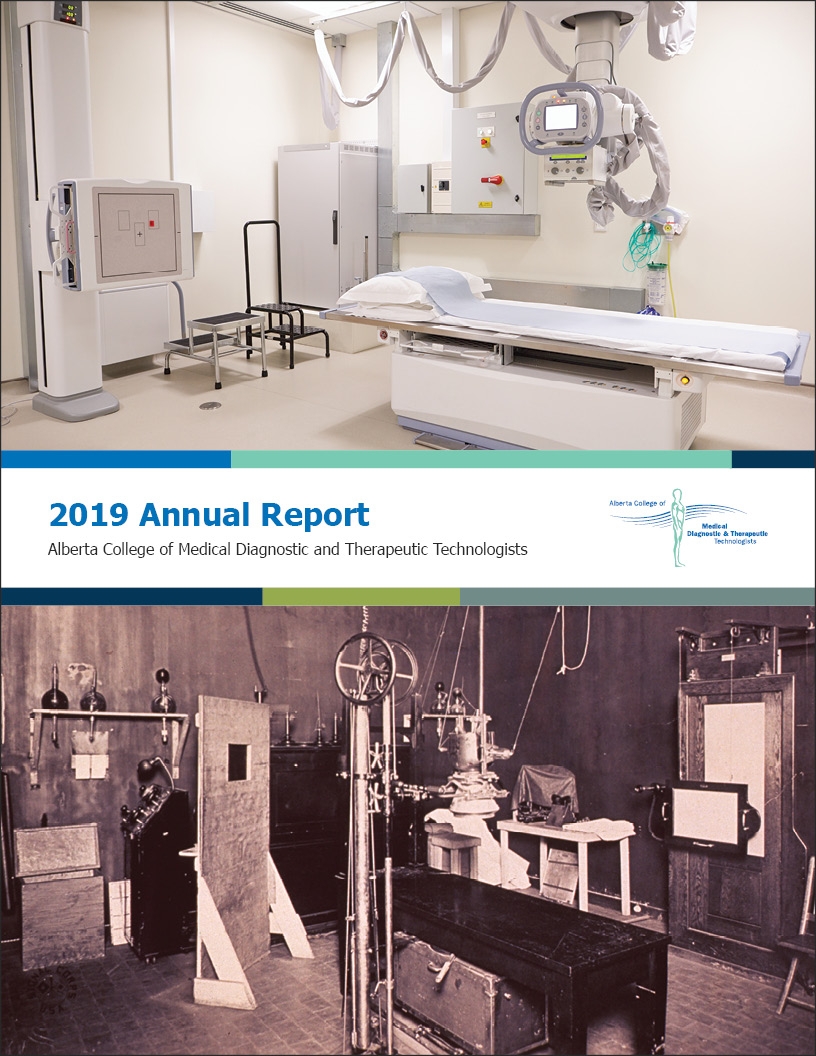 Annual Report
The 2019 Annual Report represents the ever-evolving landscape of the specialties the College regulates and shows the change that members and the College have gone through over the years. It is a demonstration of our continued evolution as a responsible, profession-based regulator. The annual report has been submitted to the Legislative Assembly under Section 4 of the Health Professions Act. We encourage you to read the report and share it with others.
Database and Member Portal Upgrade
The College began implementing our three-year strategic plan in 2019, and one of the first projects we undertook to enhance our capacity as a regulator was upgrading our aging online database and member portal. After a year of planning, development and testing, we're ready to launch the new system next month. We're using the same software as before (Alinity) but a newer version that features necessary security enhancements, a more user-friendly interface and a wider array of member functions.
One important new function to note is the management of additional and enhanced authorizations. All applications and renewals for additional and enhanced authorizations will be submitted and processed online through the member portal starting August 3, 2020. Paper applications received after this date cannot be processed. During the annual registration renewal process, members will be required to renew their authorizations online.
We encourage all members to check the personal and employer details in their current profiles by July 17, 2020, to ensure the information transferred to the new database is correct and up to date. The email address you have on file will become your username in the new system. We strongly recommend you use a personal email address rather than a work email address, and that you check it regularly. The College will use this email address to communicate with you, and these messages may sometimes include sensitive information.
The new system is scheduled to go live on July 20, 2020, and members will receive an email with instructions on how to access it once it's live. Please note that you will be unable to access the member portal and certain services on July 19 as we make the transition from the old system to the new. More features will be added to the new system in the coming months, and we encourage you to bookmark our Member Portal Updates page to stay informed about the latest developments and contact the registration department at registration@acmdtt.com if you have any questions or concerns.
Integration of MRI into Radiation Therapy
Evolving technology and the growing use of multiple forms of imaging are blurring the lines between the disciplines of medical radiation technology. MRI is quickly becoming a standard imaging modality in radiation therapy for planning and treatment. In 2013, when this technology was in its nascent stages in Alberta, the College approved an education program to issue enhanced practice authorization allowing radiation therapists to safely and competently use MRI in conjunction with radiotherapy on a linear accelerator or radiation therapy simulator to treat cancer.
There has been significant advancement in this technology as it has been used in patient care across the world. It is expected to be deployed at the Cross Cancer Institute (CCI) in 2020. In preparation for this deployment, the 2013 program was reviewed by a think tank consisting of the College team, the radiation therapy leadership at the CCI and the team delivering the MRI 2nd Discipline Program at NAIT. The didactic and clinical components of the program were updated through several months of careful planning and collaboration. The didactic component consists of relevant NAIT MRI 2nd Discipline courses and a final MRI theory assessment. The clinical component consists of 240 clinical hours that must be logged along with practical tasks that include scenarios and a case study.
The College approved the updated program in May 2020. Radiation therapists completing this approved program and the registration process will be granted an MR in Radiation Therapy enhanced practice authorization on their practice permit. Visit our Additional and Enhanced Authorization page for more details.
Virtual CONNECT
Our annual conference, CONNECT 2020, was cancelled due to the evolving situation with COVID-19. To continue supporting MRTs and ENPs in their continuing education, the College has collaborated with the CAMRT to invite some speakers who were scheduled to do education sessions at the conference to present their sessions virtually.
Virtual CONNECT 2020 webinars will be free of charge to all members of the College, and will be available later this year on the CAMRT CPD Repository. As of now, we have the following webinars lined up:
Navigating the Breast Imaging Journey – Katie Kaminski, MRT(R), and Christina Shahipour, RDMS
V/Q vs. CT PE in Women – Dr. Ida Chan
A Qualitative Analysis of Human Error in DIBH Procedure – Kennedy Holland, MRT(T), and Sarah Sun, MRT(T)
Stay tuned for more! Registrants can use the learning from these webinars towards their CCP requirements. Please contact Alefiyah Gulamhusein for any assistance needed to access these webinars and for any questions about the Continuing Competence Program.
Meeting SAIT Students
In keeping with our strategic plan's direction to "connect and inspire members to foster and instill commitment to both the public and the practice of the profession," the College regularly reaches out to its student members. While in-person presentations aren't currently feasible, we've continued to engage with students using new methods.
The College met virtually with radiological technology students at SAIT earlier this month. Staff delivered a presentation about the importance of self-regulation, the legislative framework and the College – the registration process, the Continuing Competence Program, and the complaints process. We look forward to meeting with more students this fall, be it in person or online.
College Operations in the Summer/Early Fall
The College is open to visitors with prior appointments in order to ensure pandemic-appropriate measures for them. The College team will continue to have the option to work remotely, and we are working hard behind the scenes with no change to our service levels and the College business cycle. We welcome your questions, concerns and suggestions — please contact us at info@acmdtt.com or 780.487.6130.
Continuing Competence Program Update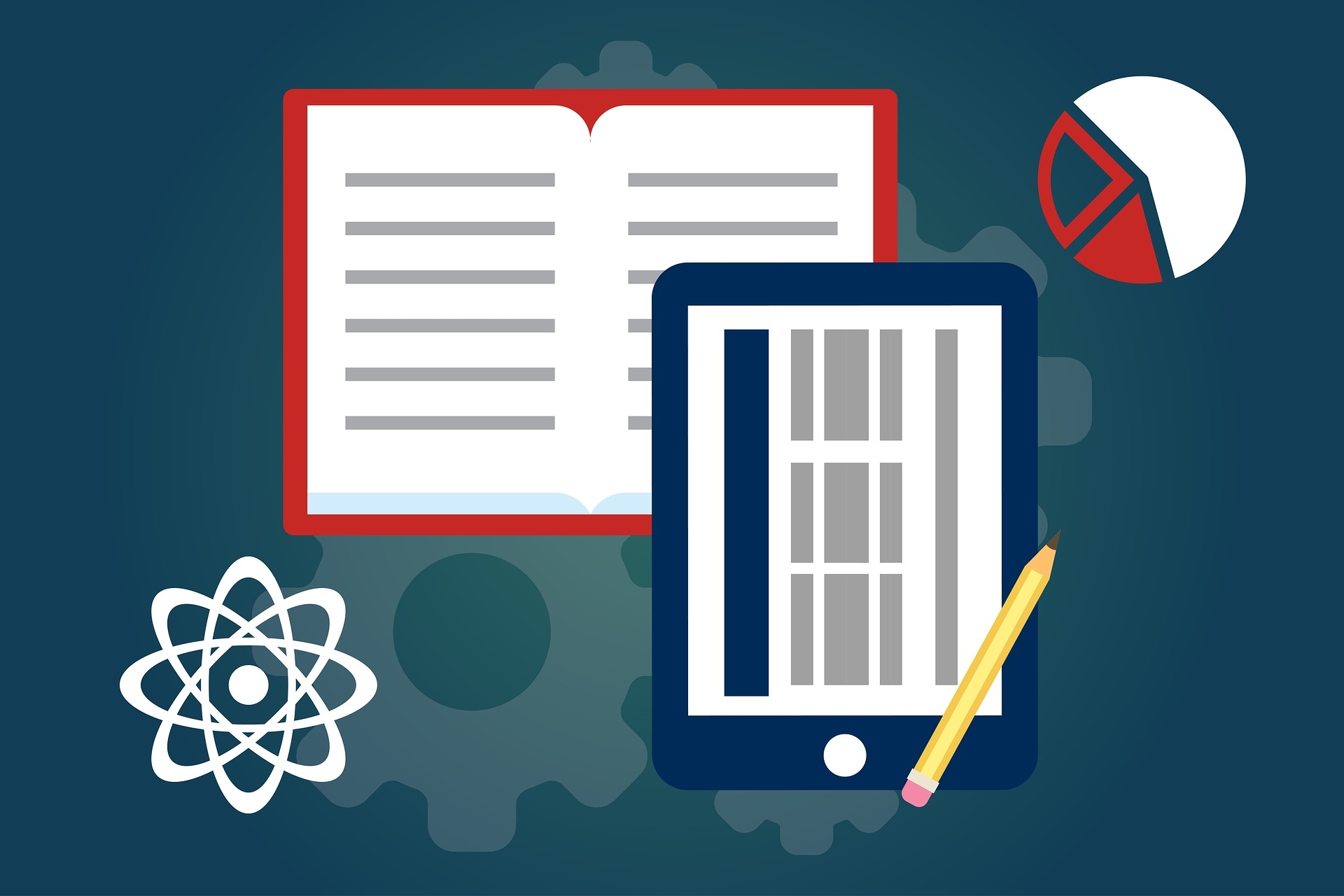 This year, due to the current COVID-19 pandemic, the College Council, Competence Committee and Registrar have considered this evolving situation and made two changes to the current CCP cycle that runs from September 1, 2019, to August 31, 2020.
The minimum number of learning hours required this year is 12.
You may choose to defer your audit to 2020-2021 year.
Read more about the changes to the 2019-20 cycle.
The next CCP cycle will start September 1, 2020, and the College has been working to refresh the My CCP platform as well as create a NEW profile page that will help provide context for audit submissions. Look for emails in the summer months that will explain the updated My CCP platform!
Many health professionals continue to learn daily. It is important to know that any learning you do as a technologist that can be linked to your practice can be counted towards your CCP requirements. There are three types of forms to record your learning, depending on the type of learning activity you did. Some examples are provided below:
A single, isolated learning opportunity (e.g., a course or staff meeting)
Multisource learning record (e.g., research involving web searches or journal articles)
Multi-session learning record (e.g., a conference or workshop)
All forms require:
An overview of the activity content
Your self-reflection on the learning activity
You to recognize whether or not this activity supports one of the learning objectives that you detailed in your Personal Learning Plan
That you quantify the amount of time (in hours) the activity took to complete
When attending a conference or workshop, the amount of learning and documenting of learning can feel overwhelming. In response to this, the College offers the multi-session learning record. In this record of learning, you only need to provide one self-reflection: list each session you attended along with its length (e.g., 1 hour) and a brief overview, then choose one session and say why it was useful to your practice. Please see the example below for a multi-session learning record. By using the multi-session form, you can effectively reduce the amount of time it takes to enter your CCP records.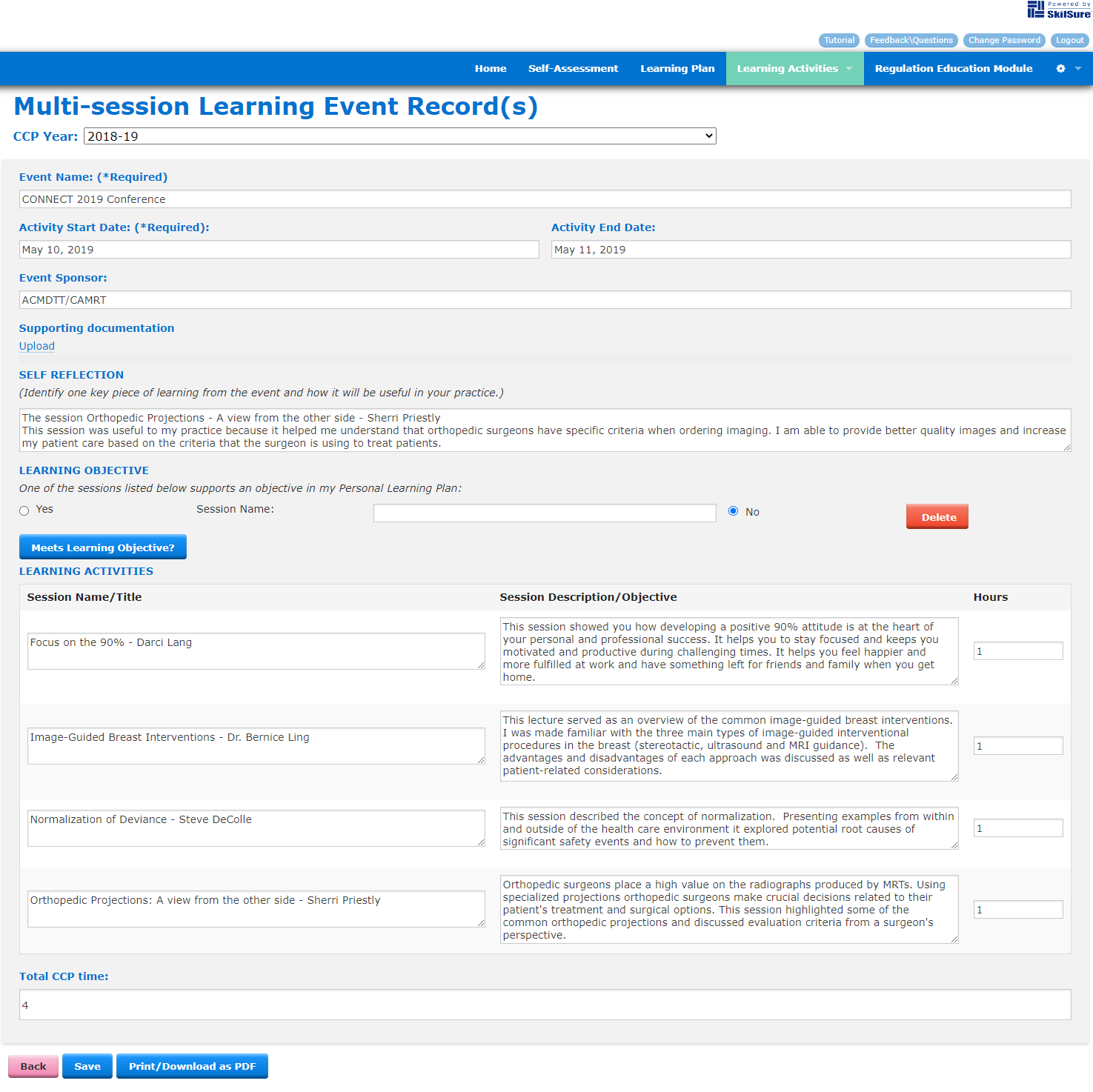 Toward an Improved Wrist View: Qualitative and Quantitative Investigation of the 20° Axial Lateral Wrist X-Ray
By Anastasia Gasheva, BSc, MRT(R), Colleen McHugh, MRT(R), ACR, Angela Scharfenberger, MD, Jacob Jarenko, MD
The Leadership Gap: Supporting New Front line Leaders in Cancer Care
By Gillian Graham, MRT(T), CMD, MA (Leadership), CHE
Ultrasound Findings in Median Arcuate Ligament Syndrome
By Wasiu Raimi, DMS, CRGS, CRVS, RVS
Changing and Challenging Times: Preparing for Our "New Normal"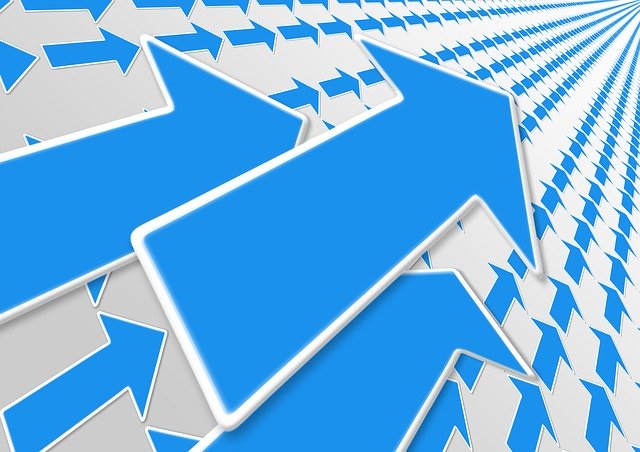 By Brenda Robinson
COVID-19 has changed so much of what we know as "going to work" day to day. We now go to work with different perspectives, different expectations, different approaches and different priorities.
How are some of these differences manifesting themselves in our day-to-day work? What is happening to create these changes?
The whole idea of shared information has changed. The meaning of transparency is enhanced and extended. There has never been a time in our world when so much information has been provided so often. Our leadership provides daily updates. The media brings us specific, dedicated numbers and measures daily. We have local, regional, national and international news to support comparison, contrast and the comprehensive understanding of the issue. This has created an expectation and even a demand for more information, clear explanation and the willingness to answer questions with facts and details.
Our perspectives on dealing with each other have also been challenged. We are in a time when we are encouraged over and over again to "be kind to each other". This may indeed lead to a more compassionate and caring work environment. Is it because "we are all in this together" or is it because we are truly recognizing the importance of empathy and understanding? This may indeed help us be more patient and considerate. We may actually put our assumptions aside and engage with more with people to understand how we can work together for positive results. This change in perspective will certainly impact customer service, interpersonal interactions and teamwork.
Our work environments are being challenged by the need for social isolation, the drive for safer workplaces. This is also impacting the need to innovate and change to meet new expectation. People are adopting virtual platforms for meetings and interactions and even for shared information. Unlike teleconferences where we can only hear each other, these platforms allow us to hear, see and experience the interaction. When people make these changes the "mantra" may well be we won't go back to some of our familiar settings. We will take this opportunity to innovate in the face of pandemic and carry our learnings forward.
Some thought has been given to the idea that the innovations and change will actually open the door for more innovation and change. Indeed, when we begin to welcome new ideas and approaches, we become change skilled. This reduces resistance, reluctance and hesitation to embrace change. This could be a true paradigm shift.
Shared information, transparency, increased and enhanced interaction, more compassion and understanding and a welcoming attitude for innovation and change. Will that be our new normal?
When the priority is change and innovation, we will move ahead in different and even better ways.
Behind the Desk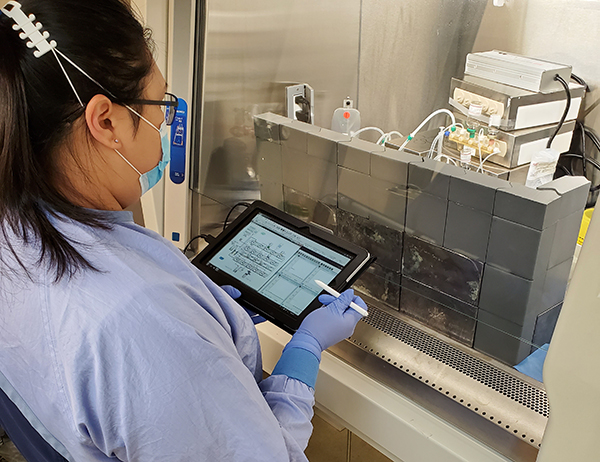 In this edition of Behind the Desk, we highlight a College member in Calgary who has chosen to practice in nuclear medicine technology. Michelle L. gives us a glimpse into why she chose nuclear medicine, what her work day involves and her insights into the profession.
What intrigued you to enter this profession?
The part that intrigued me the most to become a nuclear medicine technologist is working with radioactive isotopes such as Technetium 99m and F-18. As I learned more about nuclear medicine, I started to gain an interest in radioisotope therapy. Currently, in my profession, I'm involved in a clinical trial in which I synthesize Ga-68 DOTATATE for PET/CT scans. Radiation can be scary for everyone but the knowledge I continue to gain and application of radiation protection allows for limiting of radiation exposure. Nuclear medicine is always changing, from new radioactive isotopes used for imaging and treatment to new cameras being developed to improve image quality but also lowering the required dose to the patient.
Describe your best day.
The best day for me is receiving the Molybdenum-99/Technetium-99m Generator on time and eluting the generators, which have enough activity to prepare Technetium-99m kits for the day. All kits will pass quality control smoothly. Currently, I'm involved in a clinical trial with the use of Ga-68 DOTATATE. A successful synthesis of Ga-68 DOTATATE, which includes sufficient activity and passing all aspects of quality control, will allow for the patient to be scanned using a PET/CT camera. After these kits are prepared, a patient for a radioiodine ablation therapy may check in at the reception desk. I would receive their paperwork and double check that the physician has signed the requisition and the patient has signed the consent forms. I also will check if the female patient is over 11 and under 55 years old has had a negative pregnancy test within 72 hours. Then, I get the patient into our examination room and perform NOD (name, occupation and duty) and check for two patient identifications. Patients will watch an information video that demonstrates the precautions that need to be taken after the radioiodine drink and also how to take the drink. After the video, I will address any questions the patient may have. If the patient is okay to proceed then I will calculate the amount of radioiodine to be dispensed into a cup or bottle. Patients will only be able to hold onto their straw and use a cup of water to drink after. This is very important to limit the spread of contamination. After the drink, patients are free to go. I will clean up the station and dispose of contamination properly. This is the best day because there was enough activity for the day, quality control passed, patient's paperwork was completed, female patients over 11 and under the age of 55 had results of a negative pregnancy test within 72 hours, and there were no radioactive spills/contaminations.
What other professions do you interact with on a daily basis?
X-ray and CT techs, as patients often require an X-ray or CT scan before or after a nuclear medicine scan.
Do you think artificial intelligence (AI) will have an impact on your daily duties?
AI can have some impact on my daily duties because I use a piece of equipment called the dose calibrator that reads the radioactive activity of my eluate and kits. This device measures the amount of activity in a syringe, vial or bottle. Other AI used daily are the scanners, which continue to evolve for better resolution, shorter acquisition time and lowering of patient dose required. Nuclear medicine technology also encompasses positron emitting technology (PET), commonly using F-18 Fluorodeoxyglucose (FDG), which uses a med rad machine that dispenses a specific dose to the patient.
You recently joined the College's Registration Committee and attended your first meeting. Can you give us insight on what you gleaned from this?
I really enjoyed my first meeting with the Registration Committee members. All committee members were very welcoming and friendly. I was very impressed with the structure and consistency of the decision making that the committee has made for applicants. It is also very interesting to read about applicants' letters of reason for application into the College. Many committee members have had similar experiences, which allows for clarification of questions about the applicant's information.
What do you think your profession will be like in 10 years?
In 10 years, I will expand my experiences in the current clinical trial, Ga-68 DOTATATE for neuroendocrine tumours, with the use of PET/CT scanners. I think a cyclotron will be in place at my site, which will be used to produce other radioactive isotopes for the PET/CT scanner to expand imaging procedures. I will also gain knowledge of other modalities such as CT and MR.
The College regulates five specialties, soon to be six. This section of the newsletter is written by a fellow healthcare professional and is meant to be an informative, non-discriminatory, open-minded forum to discuss and relay subjects, concerns and new ideas that have impact on MRT and ENP workplaces. If you have any suggestions or wish to share something with fellow members in a future issue, please contact the College at info@acmdtt.com.
Perspectives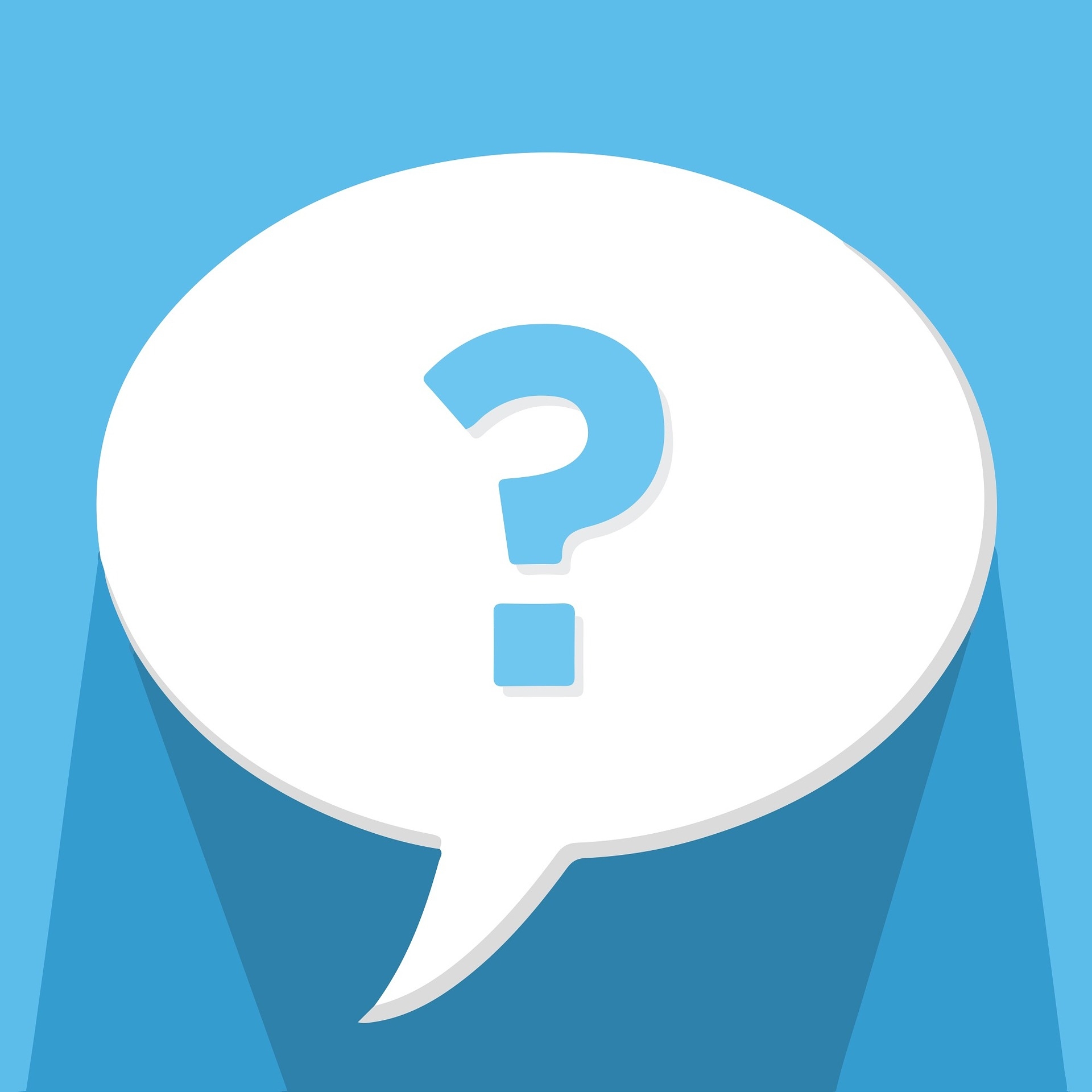 Alex is a nuclear medicine technologist working in a radiology department. The department is considering allowing nuclear medicine technologists to inject a small amount of radiotracer for sentinel lymph node imaging.
Is this activity within Alex's scope of practice?
The College has approval for members to perform some/all of the restricted activities, as identified in the Medical Diagnostic and Therapeutic Technologists Profession Regulation (the Regulation).
The Regulation states that nuclear medicine technologists are authorized to perform the following restricted activity:
15(1)(d) cut a body tissue, or administer anything by an invasive procedure on body tissue below the dermis, for the purpose of administering injections or for starting an intravenous line
What training does Alex have to do in order to perform this activity?
A College-approved program is not required as no authorization is needed; it is, however, expected that Alex will have received appropriate training to perform this activity safely, ethically and competently. As this type of injection may differ from the type of injection that is typically performed by a nuclear medicine technologist, the College would encourage the employer to provide adequate training on the procedure and expectations of the technologist in these situations.
Alex should ask:
Do I have the knowledge to perform this competently (i.e., consider clinical procedures, pharmacology, adverse events)?
Do I have skills to perform this competently (i.e., understanding administration routes and rates, handling medications, identifying and handling adverse events)?
Do I have the clinical reasoning abilities to perform and maintain this activity competently (i.e., how frequently must this be practiced, how many cases would be required to learn this well and competently)?
What Standards of Practice apply to this scenario?
Standard 1.1 Patient-Centred Care
To demonstrate this Standard, a regulated member will:
d. Ensure appropriate informed consent for the procedure has been obtained (e.g., explain procedure and possible implications, recognize the patient's right to accept or refuse medical services).
f. Perform procedure in a manner that maintains the patient's dignity.
h. Advise the patient of any preparation for the procedure and/or post-procedural care (e.g., transfer of care, release of the patient, follow-up), when applicable.
Standard 1.2 Clinical Procedures
To demonstrate this Standard, a regulated member will:
c. Ensure the patient has been assessed for contraindications to the procedure and respond appropriately (e.g., allergies, medications, conflicting treatments/examinations, medical condition, implants/devices or other items).
e. Possess the necessary competence to perform the procedure safely and ethically.
Standard 2.2 Professional Competence
To demonstrate this Standard, a regulated member will:
b. Practice within the limits of the member's competence.
Standard 2.3 Restricted Activities/Enhanced Practice
To demonstrate this Standard, a regulated member will:
a. Perform only those restricted activities for which they have the required competence and current authorization.
b. Assess the benefits and risks associated with performing the restricted activity and ensure that a decision is appropriately undertaken on whether or not to perform the restricted activity.
c. Be responsible and accountable for safely performing the restricted activity.
d. Understand the risks associated with performing the restricted activity and ensure that measures are in place to manage any critical or unexpected events associated with performing it.
Standard 2.4 Professional Boundaries
To demonstrate this Standard, a regulated member will:
b. Explain to the patient the need for removing clothing and other items that may interfere with diagnostic or therapeutic procedures.
Code of Ethics
Principle 3 Responsibility to oneself
Accountability
A regulated member takes responsibility and is accountable for their professional activities.
There are many documents that help guide a regulated member's practice. View these documents on our Resources page.
A Conversation with Ayman Darwish
We recently interviewed Ayman Darwish, MRT(R)(MR), acting MRI chair/MRT clinical liaison at NAIT. Watch a short video on the biggest changes he's seen in the field below or watch the full interview on YouTube.
Engaging Your Mental Toughness
---