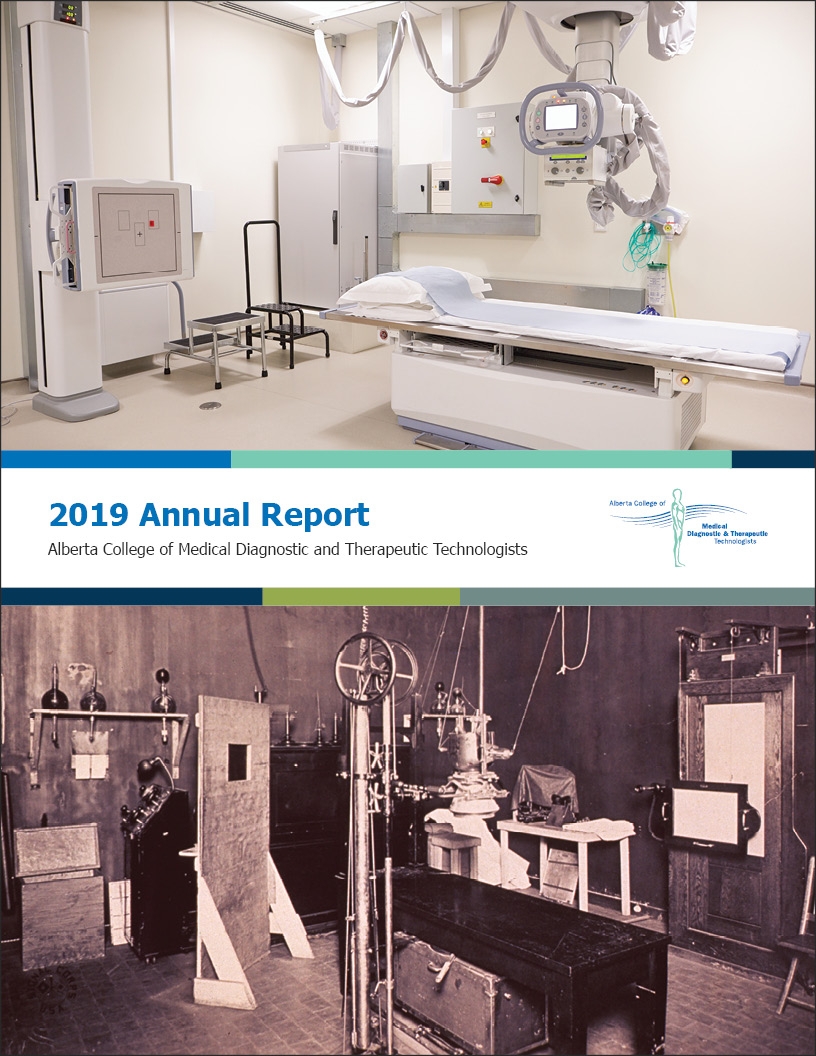 The Alberta College of Medical Diagnostic and Therapeutic Technologists 2019 annual report is now available on our website.
We are pleased to present this report illustrating 2019 as another year in which we continued to fulfill our mission: the College exists so that the public is assured of receiving safe, competent and ethical diagnostic and therapeutic care by a regulated and continually advancing profession.
The theme of this year's report is the progress that has been made over time in providing medical diagnostic and therapeutic care to patients. The contrasting historical and modern photos used throughout the report represent the ever-evolving landscape of all the specialties we regulate and offer an interesting glimpse into the past.
We also explored the theme of progress in a more tangible way by highlighting some of our key strategic plan achievements throughout the report. We began executing this three-year plan in 2019, and this year's report demonstrates our commitment to taking concrete steps to meet the objectives outlined within it.
As we continue to work through our strategic plan and collaborate on a variety of exciting new projects in 2020, we remain committed to openness and transparency and invite you to explore our 2019 annual report and connect with us if you have and questions or feedback.
2019 annual report now available