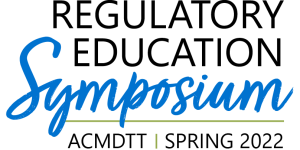 Save the date! The College's next Regulatory Education Symposium is scheduled for Saturday, May 14, 2022. This free virtual event will feature four one-hour learning sessions on a variety of topics mapped to the College's foundational documents, including the Standards of Practice and Code of Ethics.
The tentative program features presentations on the Continuing Competence Program (CCP), equipment quality control, safeguarding personal information and family-centred care. Regulated members who attend the entire event will be eligible to claim up to 4 hours of learning towards their CCP!
For more information, please see the Regulatory Education Symposium page.
Save the date: Regulatory Education Symposium