Finish early… and you'll be laughing.
Registrants, are you almost done? Now's the time to look at your My CCP submission to ensure it's complete. Have you reported everything you've learned? Completed your self-reflections? (Remember to add your learning hours!)
The CCP submission deadline is August 31, 2023 to complete your annual learning and reflective practice review for your Continuing Competence Program (CCP).
Complete guidance is available on how to:
• conduct a self-assessment,
• find learning activities,
• and record and reflect on your learning activities.
Our explanatory video, information guide, helpful examples, and answers to common questions are available here:
About the CCP
The College's Continuing Competence Program (CCP) requires MRTs and ENPs to participate annually to maintain or enhance their competence.
By August 31 and using the My CCP portal, registrants must complete a reflective practice review consisting of a:
Self-Assessment
Learning Plan
Self-Reflection
Registrants will be required to show completion if selected for the CCP Audit.
Questions? Contact Linda O'Hara, Director, Education and Competence, at lohara@acmdtt.com.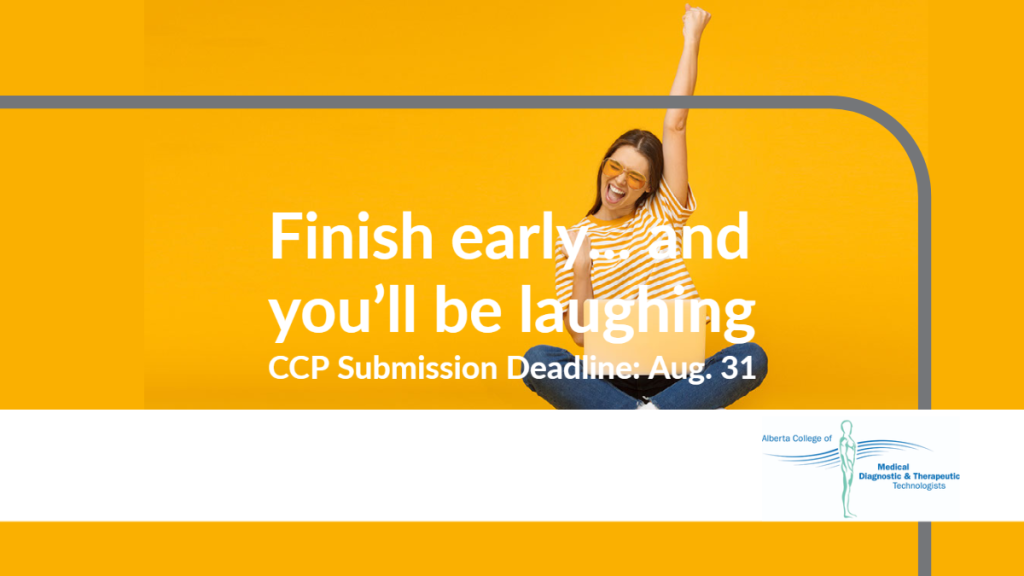 CCP Submission Deadline: Aug. 31, 2023