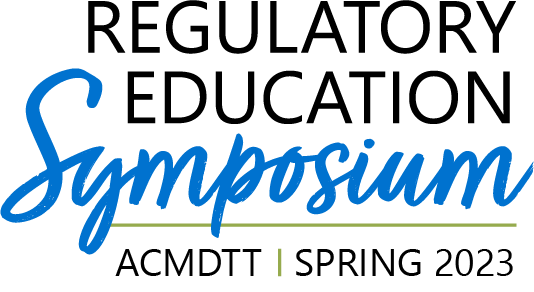 Looking forward to the next Regulatory Education Symposium? The success of October's event with over 500 registrants was terrific, and plans are moving forward to make the March 18, 2023, event even better!
The Regulatory Education Symposium (RES) is a free virtual event held in the Spring and Fall hosted by the Alberta College of Medical Diagnostic and Therapeutic Technologists (the College). The popular Saturday morning event typically features 3-4 subject matter experts presenting and engaging with attendees.
RES provides MRTs and ENPs, educators, employers, and other healthcare colleagues with an opportunity to learn more about how regulations affect their daily practice. Each event features learning sessions that are mapped to the College's foundational documents like the Standards of Practice and Code of Ethics.
Up to 4 learning hours for CCP
The College's registrants may declare up to four (4) hours of learning towards their Continuing Competence Program (CCP) requirements after completing a reflective practice review (self-assessment, learning plan and reflective learning).
Discover previous symposiums
For those who have never attended, discover the quality of these presentations. A private video of Michael Bach's Diversity and Inclusion session from the Fall symposium is available to the College's registrants by logging into My Profile and checking for the email sent on November 22, 2022.
While the symposium's program is oriented toward the College's registrants, everyone is welcome to attend.
Watch this website and your email for coming announcements and registration info.
Next Regulatory Education Symposium coming March 18, 2023