College registrants are being asked, "Have you completed 24 hours of learning since September?"
There are only 3 months remaining to complete your required learning hours and complete your reflective practice review for your 2022-23 Continuing Competence Program (CCP).
For most registrants, this means you need to complete 24 hours of learning by August 31. (Find your required CCP learning hours on this table.)
Looking for ideas? Scroll our Learning Resources for descriptions of appropriate learning activities and links to courses, journals, presentations, and more.
CCP participation is mandatory
The Continuing Competence Program (CCP) of the Alberta College of Medical Diagnostic and Therapeutic Technologists (the College) requires that MRTs and ENPs participate annually to maintain or enhance their competence.
By August 31 and using the My CCP portal, registrants must complete a reflective practice review consisting of a:
Self-Assessment
Learning Plan
Reflective Learning (learning hours)
Registrants will be required to show completion during a CCP Audit.
Questions? Contact Linda O'Hara, Director, Education and Competence, at lohara@acmdtt.com.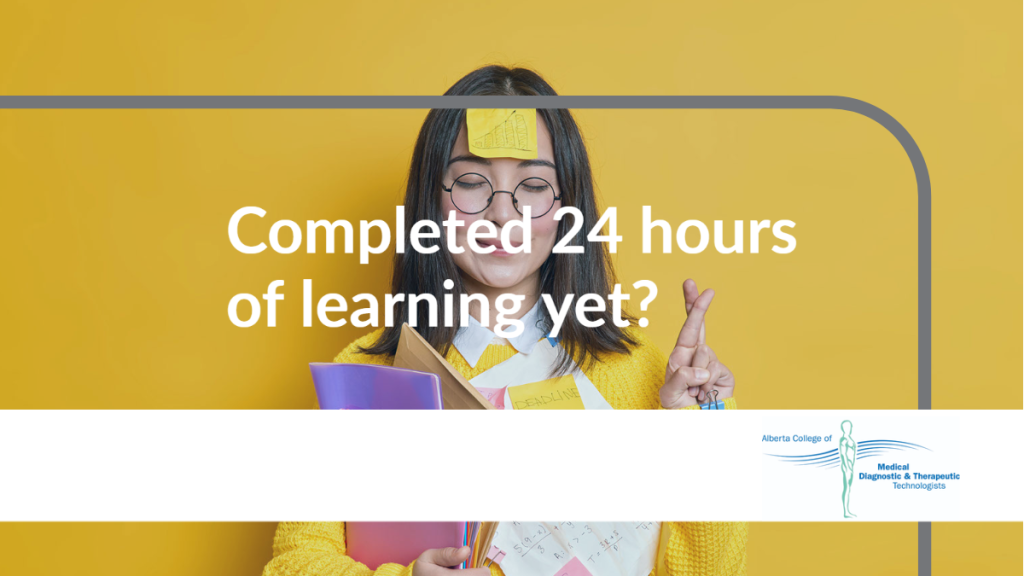 Registrants: Completed 24 hours of learning yet for 2022-23 CCP cycle?