Our annual membership meeting, which was postponed earlier this year due to the evolving situation with COVID-19, has been rescheduled for Saturday, November 21, 2020, from 9 am to 12:30 pm. This entirely virtual event will also feature two great education sessions for our members. Members who attend the entire event are eligible to claim three hours of learning activities for their CCP. CAMRT has approved the event for 2 Category A credits and Sonography Canada has approved the event for 3 CPD points.
Please note that advance registration is required to attend. Once you have registered for the event, you will receive a confirmation email and a reminder email that contain a link for the webinar. At the time of the event, simply click the link in your email to join — you do not need to have a Zoom account or download anything in order to participate, but we recommend downloading the Zoom client for the best experience.
2020 Membership Meeting
We encourage attendees to look at the following documents before the meeting:
If you have any questions you would like us to address during the meeting, you can ask them ahead of time by sending an email to communications@acmdtt.com or during the meeting by using the webinar's Q&A function.
Education Sessions
Communicate with a dash of clarity, control, connection & cake!
Presented by Jennie Gilbert from SAIT
"The single biggest problem in communication is the illusion that it has taken place."
— George Bernard Shaw
Join Jennie Gilbert for an interactive session on how to ensure that your communication is effective and productive. Make sure your message gets across with clarity. Know how to own the conversation when you need to, and hear the conversation the way it was intended. Packed with strategies and techniques to help build connection and deliver professionally and/or personally in every situation. The cake? Well that could be the easiest part of it all, join Jennie and find out why!
Members who participate in this session will receive a certificate from SAIT.
Privacy and Professionalism
Presented by Gordon Stewart from Covenant Health
Join Gordon Stewart for an education session that will:
Review privacy legislation in Alberta
Present case studies and learnings from publicized privacy breaches
Help members understand the requirements regarding patient confidentiality as part of professional standards
Speakers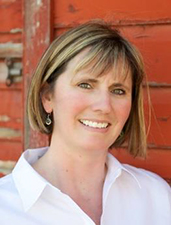 Jennie Gilbert
Professional Facilitator, SAIT
Winner of the 2019 SAIT STAR 'Original' Award, Jennie Gilbert is a dynamic and progressive professional facilitator who relentlessly focuses on reaching the highest return on expectations. She holds a Bachelor of Science (Hons) Sports Science (Kinesiology) degree and a Post Graduate Certificate in Education from the University of Brighton, UK, and was recently accredited in Resilience at Work, Trust at Work and Emotional Intelligence (EQi2.0). Jennie specializes in a wide range of soft skills training and development initiatives including mental toughness, time management, presentation skills, team building, communication, performance management and leadership in organizations. Her project work at SAIT over the past six years has been extensive, including developing and delivering customized courses both for face-to-face delivery and on-line learning, as well as regularly delivering for many of SAIT's Corporate and Open Enrolment courses.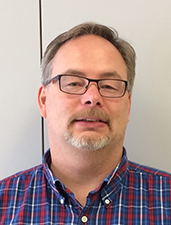 Gordon Stewart
Senior Director of Operations for Integrated Clinical Services, Covenant Health
Dr. Gordon Stewart is a health care leader with 30 years' experience in health care. He has his Bachelor of Science degree from the University of Alberta and a Doctor of Pharmacy degree from the University of Washington. He worked as a pharmacist at various hospitals in Calgary before moving to Edmonton in 2005. Since then, he has taken on progressively more senior leadership positions with Covenant Health. In his current role, Gordon is responsible for the strategic and operational management of diagnostic imaging, antimicrobial stewardship, medication management and pharmacy services.
Schedule
| | |
| --- | --- |
| 9-10 am | "Communicate with a dash of clarity, control, connection & cake!" presented by Jennie Gilbert from SAIT |
| 10-10:15 am | Break |
| 10:15-11:15 am | Membership Meeting |
| 11:15-11:30 am | Break |
| 11:30-12:30 pm | "Privacy and Professionalism" presented by Gordon Stewart, Senior Director, Integrated Clinical Services, Covenant Health |
Credits and Certificates
If you would like to claim the 2 CAMRT Category A credits, the 3 Sonography Canada CPD Points or the SAIT certificate, please contact us at info@acmdtt.com after the event so we can verify your attendance.
---
AGM minutes