The Alberta College of Medical Diagnostic and Therapeutic Technologists (the College) has released a revised Competency Profile for Electroneurophysiology Technologists (ENP). The document identifies the essential learning outcomes required for professionals on entry to practice and is effective March 1, 2023.
Through consultation with technologists, employers, and regulatory experts, the College underwent a robust review and revision process to investigate and update the 2016 competency profile to current standards. Changes to the profiles reflect practice evolution since the last review and clarification in formatting and language. The resulting content changes are not considered substantial. The College's Council passed a motion to repeal the 2016 profile in favour of the 2023 profile.
To ensure a national perspective, the Canadian Association of Electroneurophysiology Technologists (CAET) and the Canadian Board of Registration of Electroencephalograph Technologists (CBRET) were integrally involved. Both organizations are in the process of adopting the competency profile as with previous profiles.
There are approximately 50 ENPs in Alberta. We thank you for your service to the public.
Backgrounder
The College has the legislated responsibility of protecting the public by regulating the practice of medical radiation technology (MRT) and electroencephalography (ENP) technologists. ENPs perform electroencephalograms (EEGs) and/or evoked potential (EP) examinations. Since 2007, the College has maintained competency profiles for the profession. The next profile review is expected in five years.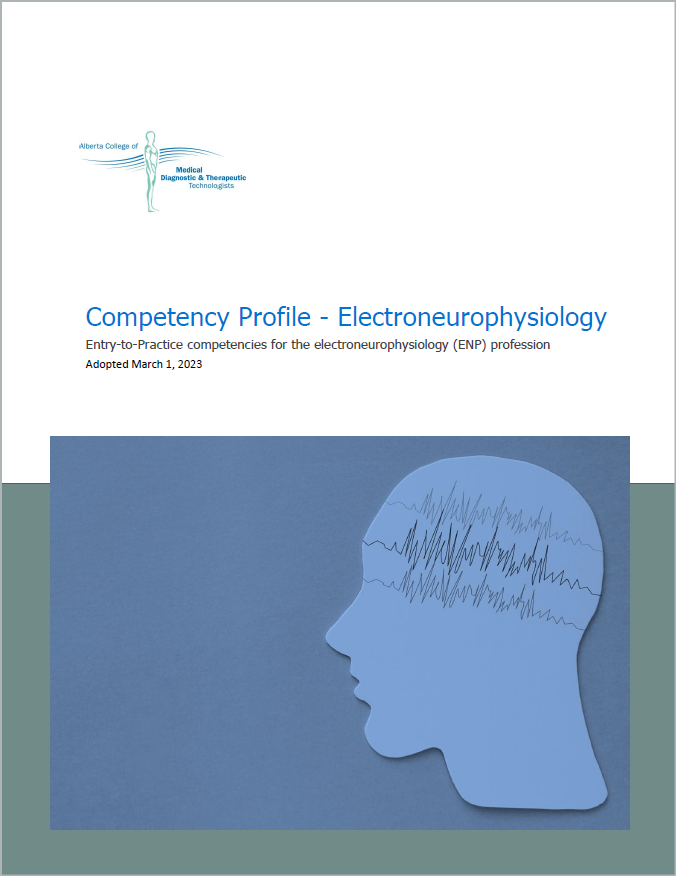 ENP Technologists receive revised Competency Profile (2023)