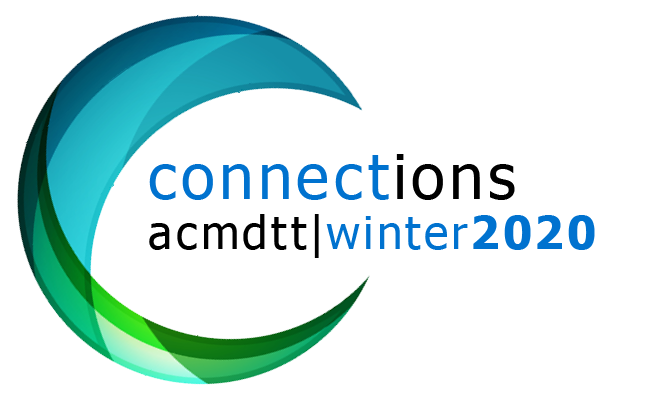 College Update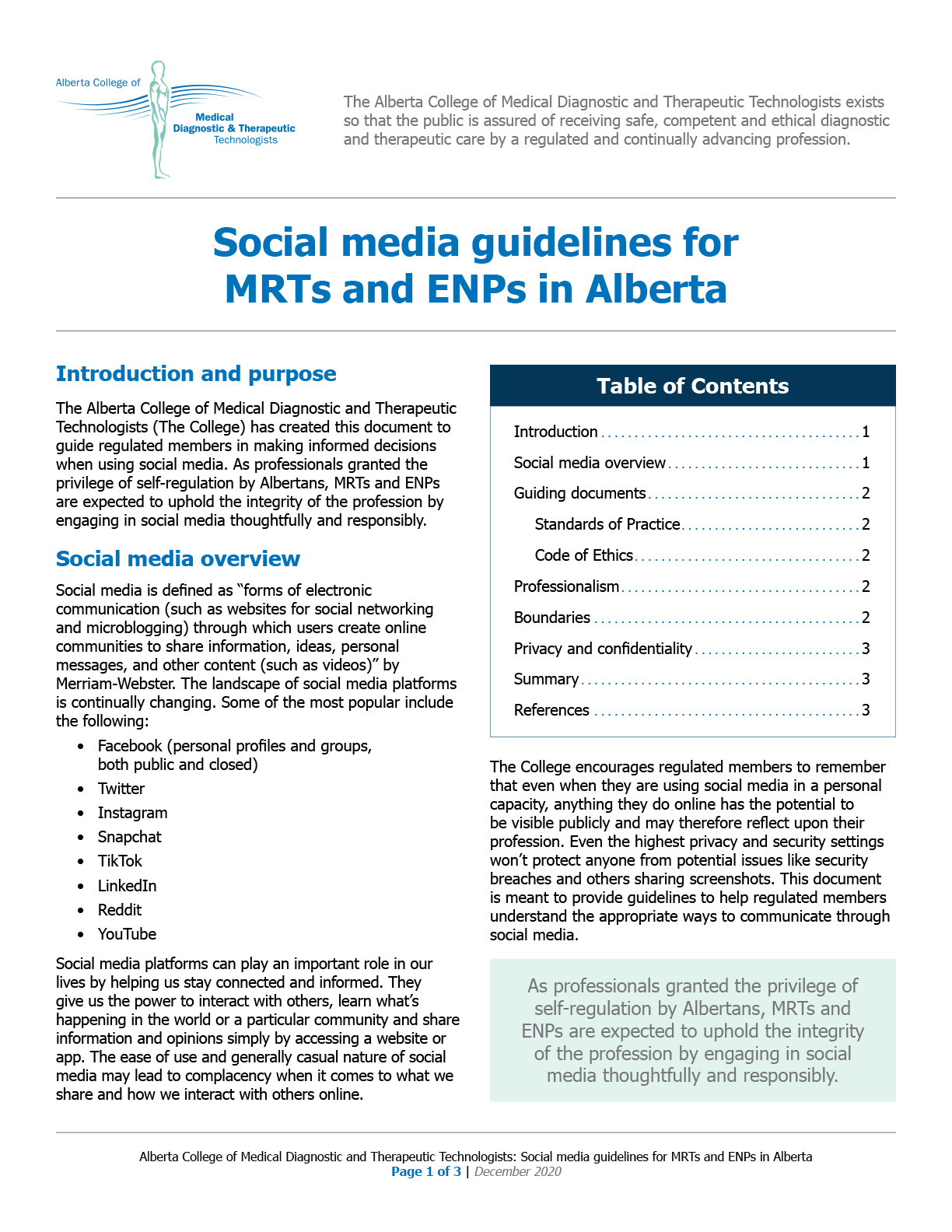 Annual Registration Renewal
Over 97% of regulated members have renewed by completing all of the legally mandated registration requirements to practice the profession in Alberta in 2021. Thank you for continuing to demonstrate professionalism and a commitment to Albertans' care despite the challenges of the year.
The online registration renewal system will remain open until 11:59 pm on Thursday, December 31, and all general and associate members who have not yet renewed should do so by this deadline. If you have not renewed by this time, please note that as of January 1, 2021:
If you are registered as a general member, your practice permit will be administratively suspended, and you must cease practice. You will have to contact the College to renew your practice permit. Also, all additional and enhanced practice authorizations that have not been renewed will be cancelled.
If you are registered as an associate member, your membership will expire automatically and you will need to meet all general registration requirements in place at the time of your application before you can reapply for associate membership.
If you want to resign your registration, you should submit a Registration Change Application: Leaving Practice form as soon as possible by email or fax.
For more information, please visit our Annual Renewal page. Please note that the College is closed from Thursday, December 24, 2020, to Friday, January 1, 2021, and will reopen on Monday, January 4, 2021.
Bylaw Update
Organizations are dynamic; they grow and change with emerging and evolving needs. What the public needs and expects from its regulators is always evolving, so our governing body and structures must also continually evolve to best serve the public. Council has updated the bylaws to incorporate changes to the legislation and best practice in governance.
Learn more about the updated bylaws
Social Media Guidelines
Earlier this month, the College released a new document to guide our regulated members in making informed decisions when using social media. As professionals granted the privilege of self-regulation by Albertans, MRTs and ENPs are expected to uphold the integrity of the profession by engaging in social media thoughtfully and responsibly. Our social media guidelines suggest that by being careful and mindful about concerns like professionalism and privacy when using social media, MRTs and ENPs can protect themselves while also protecting the public.
Learn more about the social media guidelines
Student Outreach Presentations
The College has continued to reach out to students in recent months, but we have moved all presentations online for the time being. In November and December, the College presented virtually to first-year magnetic resonance and radiology students at NAIT and to third-year radiation therapy students at the University of Alberta.
These presentations, delivered by Alefiyah Gulamhusein, Director, Education and Competence, and Ugie Ifesi, Director, Policy and Practice, aim to help students understand what will be expected of them when they become regulated members of the College and inspire them to become involved in their chosen profession. Topics covered include the Health Professions Act, self-regulation, the registration process, the Continuing Competence Program and the complaints process.
COVID-19 Update
As the COVID-19 situation has evolved, the College has continually adapted our operations to ensure we are following the latest guidance and restrictions. College staff are all working remotely as mandated by the government of Alberta except in very limited circumstances where we are required to be physically present. We are able to accept phone calls to the main line and registration department remotely, and we ask that members continue to send documents by email wherever possible rather than by fax or mail.
The College also recognizes the financial impact the COVID-19 pandemic has had on some of our regulated members during the annual registration renewal period. We offered a registration fee deferral to those who have experienced financial hardship due to COVID-19, and we also decided to forgive the $150 administration charge for late renewals submitted from December 1 to December 31, 2020. Please note that this is a one-time adjustment that applies only for this year. Members who claimed the COVID-19 fee deferral are reminded that the first installment of $300 is due December 31, 2020, and the remaining $150 is due March 1, 2021.
The College would like to acknowledge the hard work and dedication of Albertan MRTs and ENPs throughout the pandemic. It is only through your commitment to the profession and to your patients that we can fulfill our mission of ensuring that Albertans receive safe, competent and ethical diagnostic and therapeutic care.
Staffing Changes
The College would like to announce that Alefiyah Gulamhusein will be leaving her position at the end of the year to pursue a new opportunity. We would like to thank Alefiyah for her invaluable contribution to the College and wish her all the best in her new role.
We are also pleased to announce that Linda O'Hara has joined our team in the role of Professional Practice Advisor. We look forward to working with Linda and benefiting from the wealth of experience she brings to the table. Welcome, Linda!
Continuing Competence Program
The 2020-21 Continuing Competence Program (CCP) cycle is well underway. The College's CCP cycle runs from September 1 to August 31 of the following year.
Every member who is on the general register for any portion of a CCP cycle is required to complete a reflective practice review every year, which includes a self-assessment, a learning plan and records of learning activities. Members are required to complete at least 2 hours of learning activities for every month in which they hold general registration.
The College recommends that members review their self-assessment and learning plan earlier in the CCP cycle so they can plan their learning activities accordingly. We also encourage members to regularly log in to My CCP to record their continuing education activities as they complete them to make the task more manageable and help them meet the deadline. As of December 17, over 45% of members have started their 2020-21 CCP requirements.
More information about the CCP, including an overview, learning resources and FAQs, can be found on the College website under the "Members" menu. Please feel welcome to contact the College if you have any questions about the CCP or if you require assistance with the My CCP portal.
Membership Meeting Questions
On November 21, the College held the annual membership meeting that was postponed earlier in the year due to the COVID-19 pandemic. Close to 250 people attended this entirely virtual event, which also featured two education sessions.
We would like to take the opportunity now to address some of the questions that were asked before and during the membership meeting. While we reached out to attendees directly with responses where possible, most questions we received referred to the same topics and we therefore felt it was important to be transparent and share the information with all our members.
College fees
Members of the College are understandably concerned about registration fees increasing, so we would like to reiterate that College fees continue to be the same since they were last increased in 2016. The work of the College has become increasingly complex in recent years, and we are proud of the fact that despite this, our registration fees continue to be some of the lowest in Alberta.
Regulators vs. associations
We often receive queries that indicate there is some confusion about the role of a regulatory body like the College versus an association like the CAMRT and Sonography Canada. Each type of organization performs different functions, but all activities are rooted in one important distinction: a regulator acts in the best interest of the public, while an association acts in the best interest of its members.
The following chart highlights some of the differences between the role of a regulator and the role of an association in Alberta.
| | | |
| --- | --- | --- |
| Aspect | Regulator (e.g., ACMDTT) | Association (e.g., CAMRT, Sonography Canada) |
| Mandate | Acts in the best interest of the public. | Acts in the interest of the members of a profession. |
| Accountability | Is accountable to the public through the provincial government. | Is accountable to its members. |
| Activities | Sets the scope of practice, Code of Ethics, Standards of Practice and entry-to-practice requirements legally defined by the Health Professions Act for the practice of a profession. | Serves and supports its members through education, advocacy, professional liability insurance and member benefits. |
| Registration vs. membership | Registers members based on legislated criteria. Membership is mandatory to practice. | Accepts members based on association determined criteria. Membership is voluntary. |
| Permit vs. certification | Issues permits, which are legally required to practice in the jurisdiction. | Issues certification, which encompasses criteria to enter into practice. |
| Qualifications | Sets registration requirements (education, experience, testing to verify competence to practice). | Creates and facilitates certification examinations. |
| Competency profiles | Approves or selects the competency profile(s) for a profession. | Maintains competency profile(s) for a profession. |
| Life-long learning | Requires members to participate in legislated programs to ensure continuing competence. | Provides members with opportunities for continuing education. |
| Standards of practice vs. enhancement of practice | Sets legal standards of practice to ensure safe, competent and ethical service for the public. | Provides opportunities to augment competency for members seeking to expand their practice. |
| Protected titles vs. credentials | Establishes professional titles protected in legislation that inform the public of authorized practitioners — e.g., MRT(R), MRT(T), MRT(NM), MRT(MR), ENP, DMS. Practitioners must use these titles in their practice. | Issues credentials to those who have completed the certification (credential) requirements — e.g., RTR, RTT, RTNM, RTMR, RET, CRGS, CRCS, CRVS. Practitioners choose to use these titles in their practice. |
| Enforcement of standards | Has a legislated complaints and discipline processes in place to address complaints from the public and professional conduct issues. | Provides support to members through offering professional liability insurance (PLI). |
| Advocacy | Performs no overt advocacy work. It collaborates with government, professionals and the public to ensure safe, competent and ethical care. | Advocates for the profession in order to effect changes to service delivery, to develop specialty certificates and to increase public awareness of professional services. |
Health colleges are established under the Health Professions Act (HPA) in Alberta. Once a person has been admitted to a health profession, their governing college has an ongoing obligation to the public to ensure that its members remain competent and continue to meet professional and ethical standards. While associations may perform functions that support the mandate of public protection (e.g., issuing certification, providing continuing education opportunities), their focus is on the benefits for their members. MRTs and ENPs have to be members of the College to practice their profession; however, they may choose to be members of their associations.
The distinction between regulators and associations will become even more important when Bill 46 is proclaimed, which is expected to happen soon. Bill 46 includes several amendments to the HPA, and one of the most relevant for our organization states that colleges will no longer be permitted to perform the functions of an association. This means the College will need to review and possibly discontinue membership services like the annual conference in 2021.
With all the changes on the horizon, we would like to stress that while our mandate as a health college is to protect the public, members of the College also benefit from being part of a regulated profession. MRTs and ENPs participate in defining and maintaining standards of practice and professionalism within their chosen occupation, allowing for increased confidence in their professional abilities and competencies. Having a regulatory body to establish and administer standards for registration and practice protects the public from incompetent and unqualified practitioners, which in turn makes the profession more highly respected.
Additional and enhanced practice authorizations
Members have to renew additional and enhanced practice authorizations every year when they renew their practice permit, and we have received questions from members about why they need to renew their authorizations as well as why they need additional training for certain authorizations in the first place.
The College has approval for members to perform some/all of the restricted activities, as identified in the Medical Diagnostic and Therapeutic Technologists Profession Regulation (the Regulation). Restricted activities for medical diagnostic and therapeutic technologists can be found on the Additional and Enhanced Practice Authorization page.
Enhanced practice is when a technologist performs restricted activities that are not primarily authorized for the area of practice in which they are registered. An example of this would be a radiological technologist preparing or administering medication. This role requires the technologist to be authorized in restricted activities not primarily a principal expectation of practice for radiological technologists.
Additional authorizations differ from enhanced practice in that the additional competencies/restricted activities are included in the specialty's section of the regulation and additional authorization can be achieved by a technologist upon successful completion of advanced training approved by Council. An example of additional authorization is venipuncture. Radiological technologists, magnetic resonance technologists and radiation therapists do not have the authorization to perform the restricted activity of venipuncture; however, the Regulation provides that they may perform venipuncture when they have completed advanced training approved by the College and received notification from the Registrar.
The College recognizes that venipuncture is a restricted activity that is taught in MRT education programs and practiced widely by our members. The College has requested that the provincial government amend the Regulation to remove the necessity for an additional authorization process for venipuncture; however, this amendment must be approved by the government to take effect.
Regulation of diagnostic medical sonographers
In addition to questions from current regulated members of the College, we received questions from diagnostic medical sonographers (DMSs) about the status of regulation of their profession. We are currently waiting for Alberta Health to amend the Regulation under the HPA, which will direct our college to regulate DMSs within Alberta. Mandatory registration/regulation of DMSs will start once the regulation comes into effect.
When Bill 46 is proclaimed, the government is likely to turn its attention to college-specific matters in the spring and fall next year. We understand that the changes in Bill 46 will allow the Minister of Health to expedite modernizing and updating the regulations, and we are doing our best to work with the government to bring about the regulation of sonographers as soon as possible.
Other questions
The membership meeting presented an opportunity for us to address some of our members' concerns, but we are happy to help at any time if you have any questions about the College. Please feel welcome to reach out to us by email at info@acmdtt.com or by phone at 780.487.6130 or 1.800.282.2165.
Development of educational modules for MRTs to better support patients with intellectual and developmental disabilities undergoing imaging procedures: A collaborative patient-oriented initiative
By Muhammad Irfan Jiwa, Shafeeq Armstrong, YiWen Shao and Yona Lunsky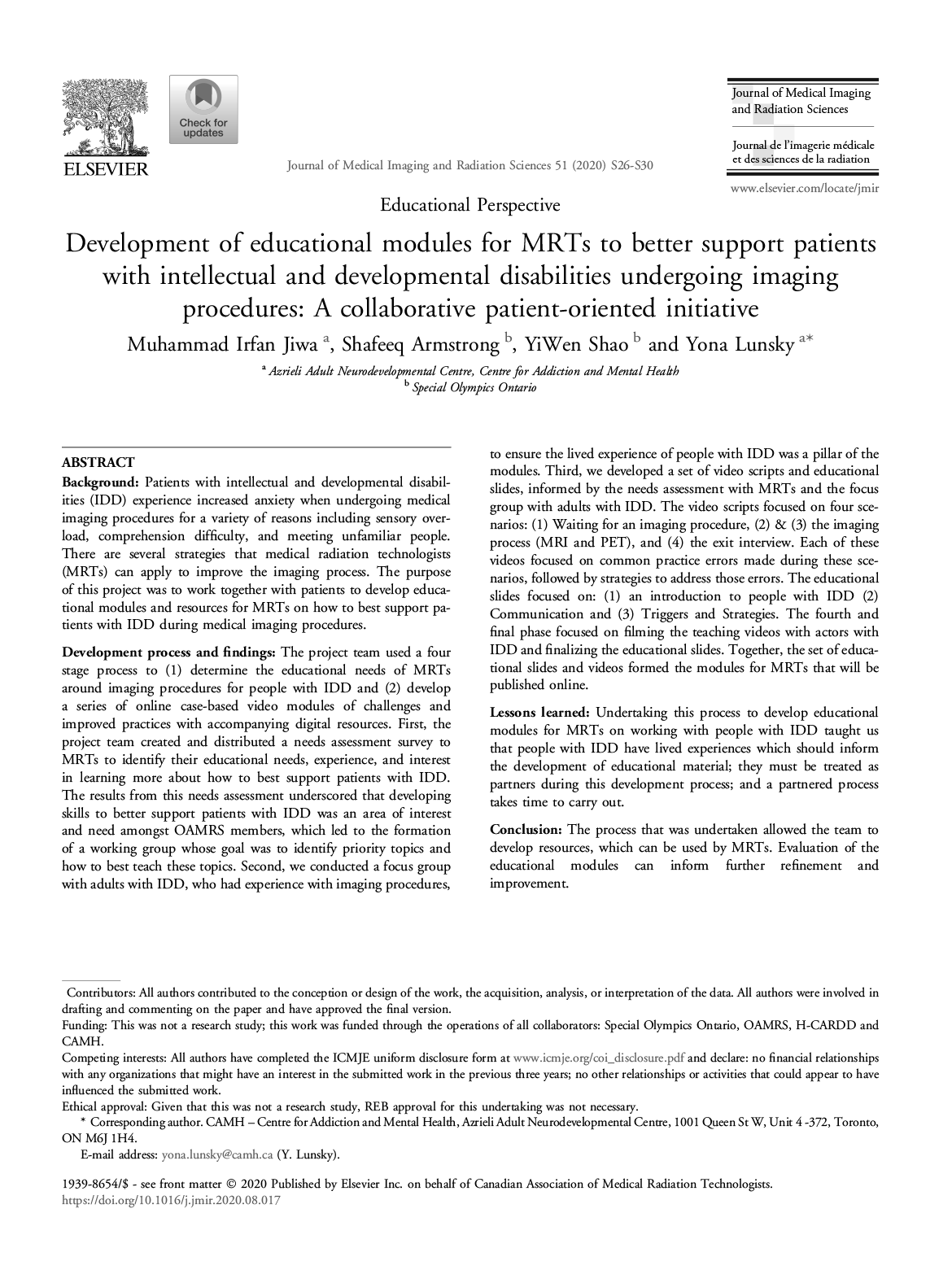 View the article on the Journal of Medical Imaging and Radiation Sciences website
Reprinted with permission from the Journal of Medical Imaging and Radiation Sciences.
Optimizing Imaging Techniques for the Fetal Heart: A Pictorial Essay
By Cathy Ridsdale, BSc, CRGS, CRVS, RDMS, RVT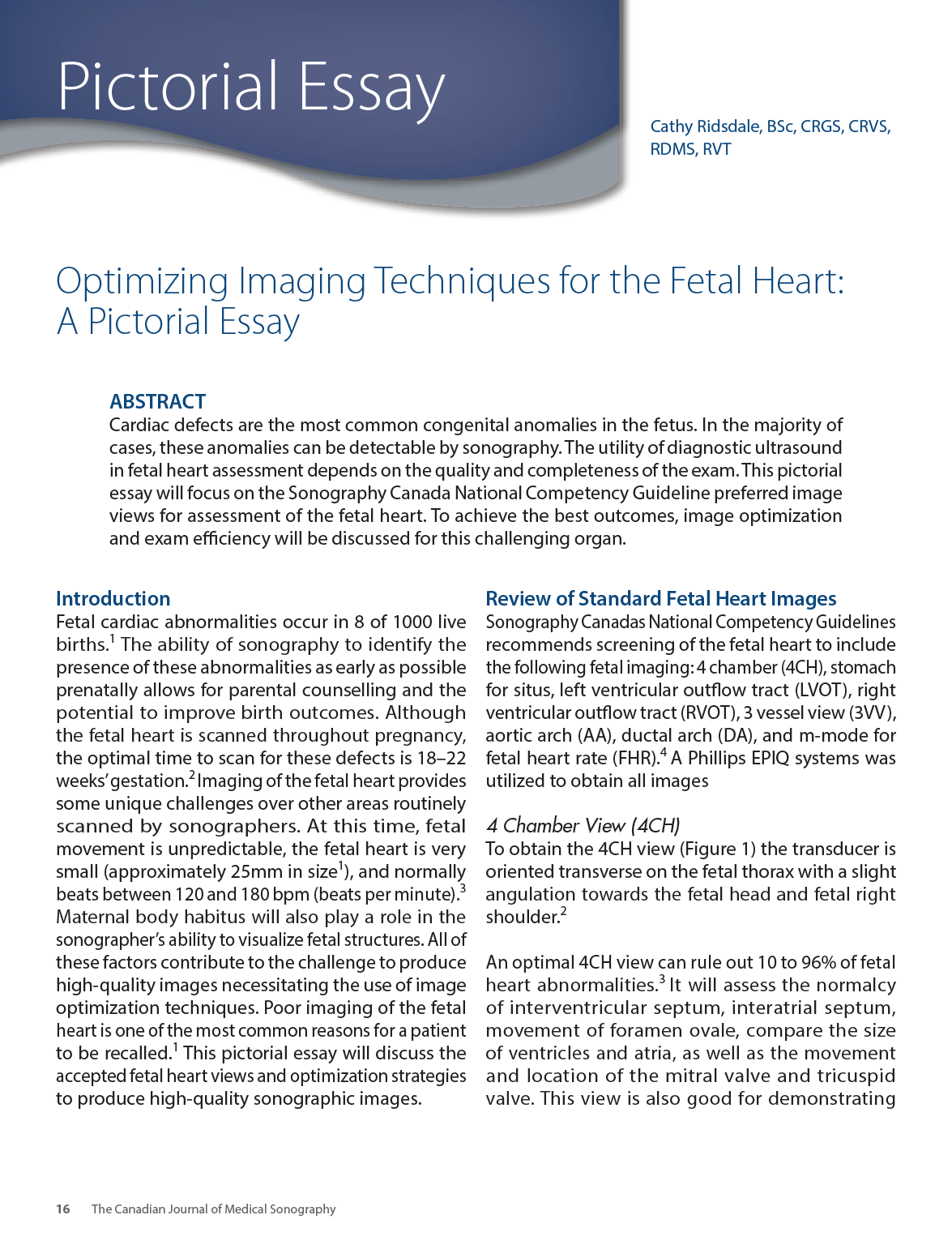 Reprinted with permission from Ridsdale C. Optimizing Imaging Techniques for the Fetal Heart: A Pictorial Essay. Canadian Journal of Medical Sonography 2020;11(3):16-27.
Understanding the Relationship Between Professional Regulation and Professional Identity in Health Care
By Michael Warren and Christine Braithwaite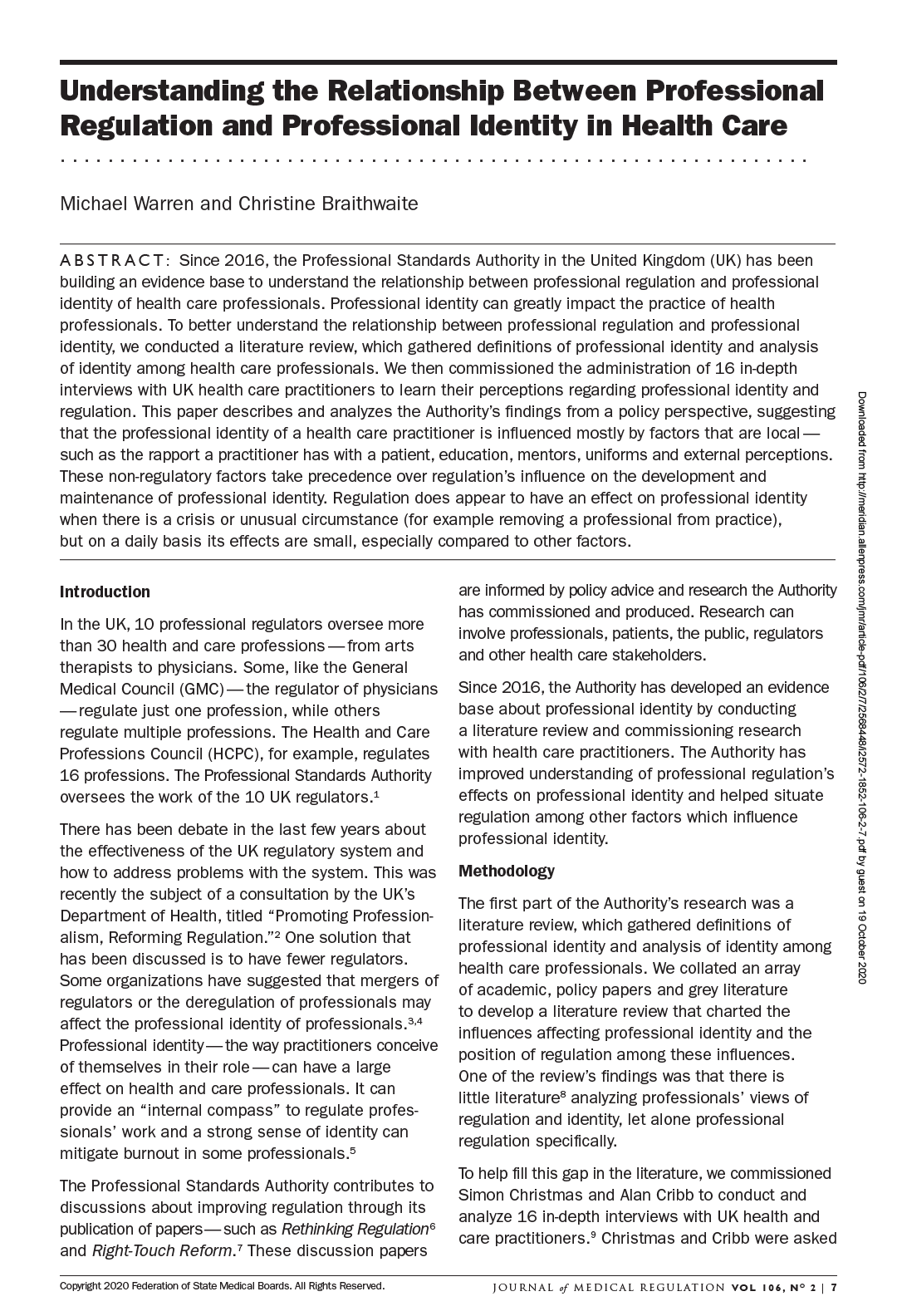 Reprinted with permission from the Journal of Medical Regulation.
Perspectives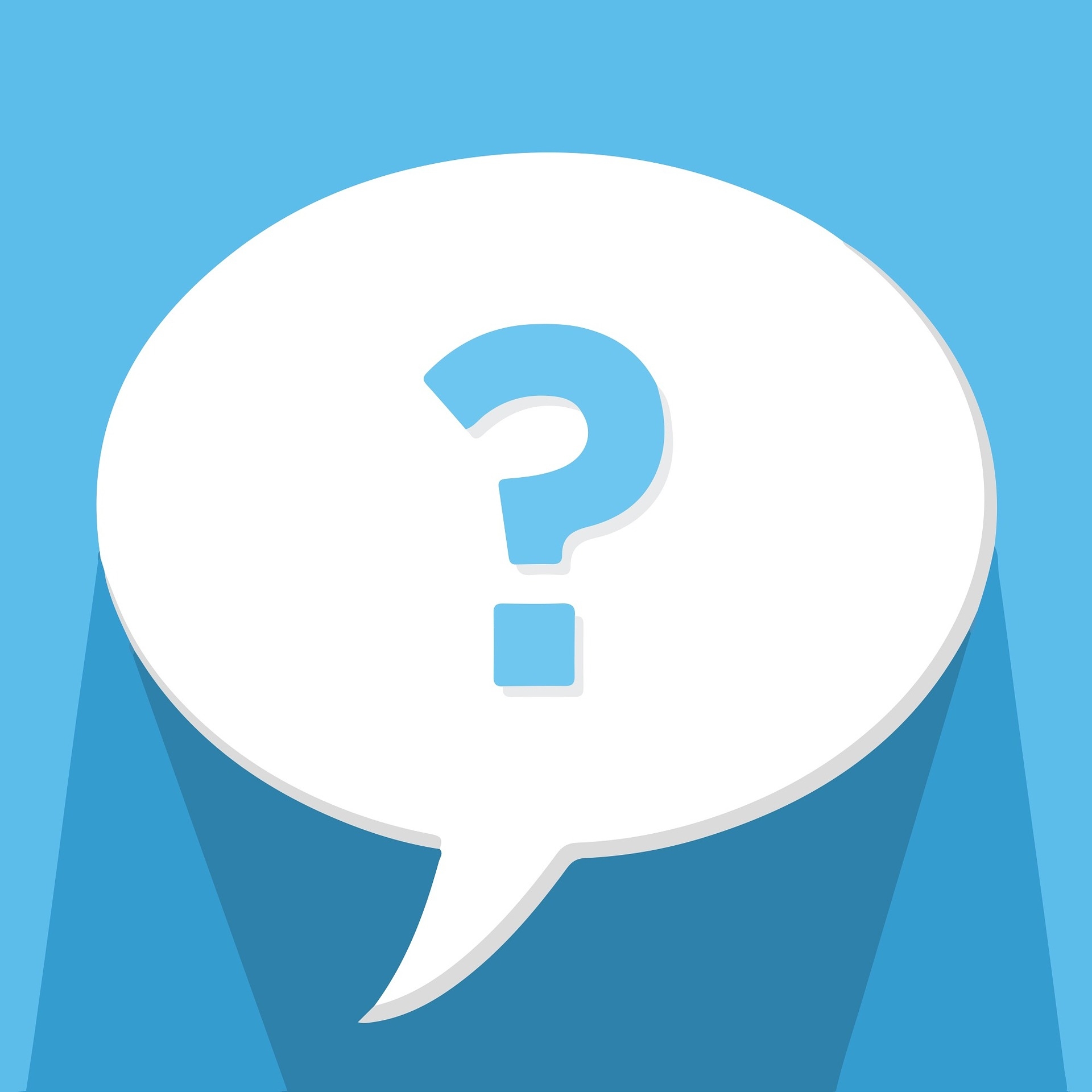 Drew is a radiological technologist working in the CT department. Drew is sometimes asked to administer contrast agents via a central venous catheter, such as a PICC line.
Is this activity within Drew's scope of practice?
The ACMDTT has approval for members to perform some/all of the restricted activities, as identified in the Medical Diagnostic and Therapeutic Technologists Profession Regulation (the Regulation). The Regulation states that all regulated radiological technologists are authorized to perform the following restricted activity:
17(1)(b) administer diagnostic imaging contrast agents for the purpose of conducting diagnostic scans and imaging of body tissue
What training does Drew have to do in order to perform this activity?
A College-approved program is not required as no authorization is needed; it is, however, expected that Drew will have received appropriate training to perform this activity safely, ethically and competently. As this route of administration may differ from the route of administration that is typically used by a radiological technologist, the College would encourage the employer to provide adequate training on the procedure and expectations of the technologist in these situations.
Drew should ask:
Do I have the knowledge to perform this competently (i.e., consider clinical procedures, pharmacology, adverse events)?
Do I have skills to perform this competently (i.e., understanding administration routes and rates, handling medications, identifying and handling adverse events)?
Do I have the clinical reasoning abilities to perform and maintain this activity competently (i.e., how frequently must this be practiced, how many cases would be required to learn this well and competently)?
What Standards of Practice apply to this scenario?
Standard 1.2 Clinical Procedures
To demonstrate this Standard, a regulated member will:
c. Ensure the patient has been assessed for contraindications to the procedure and respond appropriately (e.g., allergies, medications, conflicting treatments/examinations, medical condition, implants/devices or other items).
e. Possess the necessary competence to perform the procedure safely, effectively and ethically
g. Ensure patient safety (e.g., transfers, physical environment).
i. Assess and monitor the patient during the procedure (e.g., watch for adverse reactions, sudden changes in patient status or condition) and take appropriate action, when required (e.g., provide direct assistance, call for emergency assistance).
Standard 2.2 Professional Competence
To demonstrate this Standard, a regulated member will:
b. Practice within the limits of the member's competence.
Standard 2.3 Restricted Activities/Enhanced Practice
To demonstrate this Standard, a regulated member will:
a. Perform only those restricted activities for which they have the required competence and current authorization.
c. Be responsible and accountable for safely performing the restricted activity.
d. Understand the risks associated with performing the restricted activity and ensure that measures are in place to manage any critical or unexpected events associated with performing it.
ACMDTT Code of Ethics (2015)
Principle 3 – Responsibility to oneself
b. Accountability – A regulated member takes responsibility and is accountable for their professional activities.
There are many documents that help guide a regulated member's practice. View these documents on our Resources page.
Looking to the Future: Excerpts from Conversations with Regulated Members in 2020
In 2020, we interviewed three regulated members from different specialties and asked them all the same question: How do you see your field evolving in the next ten years (and beyond)? As we close out a year that has been challenging for many people, we wanted to share their answers again to shine the light on a promising future for the professions we regulate. View the video below or watch in on YouTube.
Happy Holidays