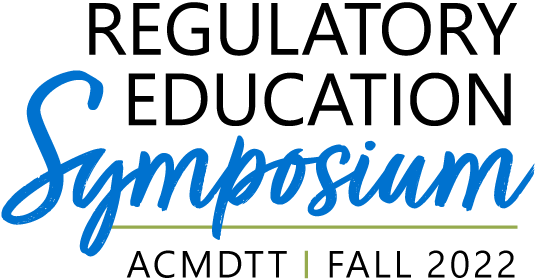 Register now! The Fall 2022 Regulatory Education Symposium starts at 9 a.m. on Saturday, October 22, 2022.
The Symposium is a FREE virtual event hosted by the College twice a year to provide regulated members an opportunity to learn more about how regulation weaves into their everyday practice. Students and affiliated health professionals are also welcome!
Regulated members may declare up to four (4) hours of learning towards their Continuing Competence Program (CCP) requirements after completing a reflective practice review (self-assessment, learning plan and reflective learning).
Date: Saturday, October 22, 2022
Time: 9:00 a.m. to 1:00 p.m.
Location: Online via Zoom webinar (registration required)
Cost: Free!
Program
The following program is subject to change.
Time
Presentation
Speaker(s)
Regulatory link*
9:00 a.m.
Event begins
9:00 a.m. – 11:00 a.m.
Diversity and Inclusion
Michael Bach, CCDP/AP, the founder of the Canadian Centre for Diversity and Inclusion, the CEO of CCDI Consulting, a two-time best-selling author, an award winner, and a nationally and internationally recognized thought leader and subject matter expert on inclusion, diversity, equity and accessibility. (Attendees will receive a certificate of completion.)
CoE 1 (a, b, c, d), 2 (d, f, g, h), 3 (a, b)
SoP 1.1 (a, b, c, e, f), 1.2 (b, c, d, f), 2.1 (a, d, f), 2.4 (a, b, d, g), 2.5 (c), 2.6 (a, b, c, d), 3.1 (a, b), 3.2 (a, b), 4.2 (g)
11:00 a.m. – 12:00 p.m.
Patient Fetal and Gonadal Shielding During Diagnostic Imaging Exams

Andrea Kadar, a Combined Laboratory and X-ray Technologist from central Alberta, is a Manager of Accreditation on Alberta Health Services' DI Quality Team. She's always had a passion for quality assurance and process improvement and previously held the position of Quality Assurance Specialist for many years.

David Hatch is a Radiation Safety Manager for Diagnostic Imagining at Alberta Health Services. He enjoys the position's challenges and looks forward to continuing the development of the radiation protection program in the coming years.

CoE 1 (a), 2 (c, g, h), 3 (a, b)
SoP 1.1 (c, e), 1.2 (c, f, t, v), 2.1 (b), 2.2 (c), 2.6 (a, b, c, d), 3.1 (a, b, c, d), 3.2 (a, b), 3.3 (a, b, c), 4.2 (a, h, i, k)
12:00 p.m. – 1:00 p.m.
Surveying the Landscape: First Nations, Métis and Inuit Cancer Resources in Radiation Therapy
Kari Osmar, a radiation therapist, is Clinical Faculty for Radiation Therapy students at the University of Alberta. Her passions lie in workplace learning and social change in the clinical setting.

Tracey Lundstrom is a Métis radiation therapist at the Tom Baker Cancer Centre in Calgary, whose passion is fueled by her own cancer experience. She believes in empowering those who struggle to find their voice in a healthcare setting and works within multidisciplinary groups developing programs to create inclusive patient environments.

CoE 1 (a, b, c, d), 2 (d, f, g, h), 3 (a, b)
SoP 1.1 (a, b, c, e, f), 1.2 (b, c, d, f), 2.1 (a, d, f), 2.4 (a, b, d, g), 2.5 (c), 2.6 (a, b, c, d), 3.1 (a, b), 3.2 (a, b), 4.2 (g)
1:00 p.m.
Close
*The regulatory link describes which of the College's foundational documents the topic of the presentation can be mapped to:
Full event details for Regulatory Education Symposium, Oct. 22, 2022